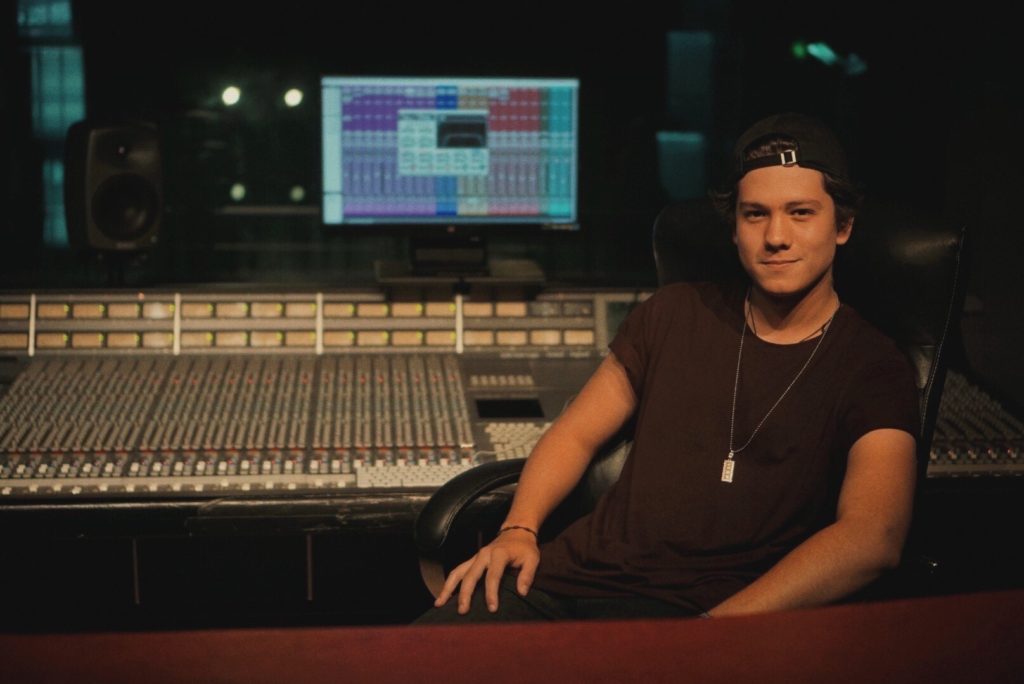 We sat down and caught up with one of our  Year 3 BA in Audio and Music Technology's student's Christian Parra. Making the 4,443-mile journey from Caracas, Venezuela to Dublin, Christian is now in his third year of the course.
So Christian, Tell us a little about yourself and what made you decide to get into the world of Audio and Music
I'm 20 years old from Caracas, the capital city of Venezuela. About a year before finishing high school, I was looking at different courses and I wasn't sure what I wanted to do after school. I was thinking about studying law, but I wasn't sure if that was really the path I wanted to take in life. After some reflection, I knew music was my real passion.
So how did you pick Pulse College?
Although I didn't have a big music background, the part of music that I was really interested in was technology. With that in mind, I assumed there were courses out there that specialized in technology. After a lot of research, looking at different courses around the world – I found Pulse College online. A great thing about the course is that you don't need previous experience or a background in music to get started. It was perfect for me!
I was told that if you want to study at Pulse College, you need to be a hard-working and passionate student with a big motivation for music!
How are you finding the course so far?
I would say studying at Pulse College has definitely been the most exciting experience of my life! The course has a lot to offer – it covers all the main aspects of the music industry – especially music technology. It's a hands-on course! As part of the course – we have access to Windmill Lane Recording studios. A lot of our assignments and classes are at the recording studios which is very cool and hands-on.
Also, over time, technology is changing and it's becoming ever-present in the music industry. The course fully prepares you for all these constantly-evolving aspects of technology. They cover everything from recording, mixing and mastering, music theory to sound design and post-production.
"I would say studying at Pulse College has definitely been the most exciting experience of my life!"
Any plans after Graduation?
Not yet! I'm not quite sure. At the moment, I'm just focusing on the dissertation which is part of the third year of the course! …. I might try another country as I'm open minded to travel. However on the other hand, I may stay here in Ireland. Because of the different lecturers who are involved in industry, we have a lot of different contacts. So, it might be a wise choice to remain here to get started.
How do you find living in Ireland?
Coming from Venezuela, South America when I was 17 years old – It was tough in the beginning, but ultimately, it's been a big experience. At home in Venezuela, I was living with my parents so to come to Ireland, I had to do everything by myself. But this has been a great experience. The cultural difference was a challenge along with a different language at the beginning. Also coming from a tropical country – the weather has been a bit difficult! Overall it has been a wonderful experience. Pulse have been really supportive with me, as an international student, from Day one!
What would you say to someone thinking of doing the course?
While you don't need a background in Music, you do need the motivation to study Music. You need to be passionate, hard-working and motivated to study. It's a great college but you must be ready to work to get the rewards. It's an amazing college, with amazing facilities and very fun!
To find out more about the BA in Audio and Music Technology or if you have further questions then please contact us.
[openday]