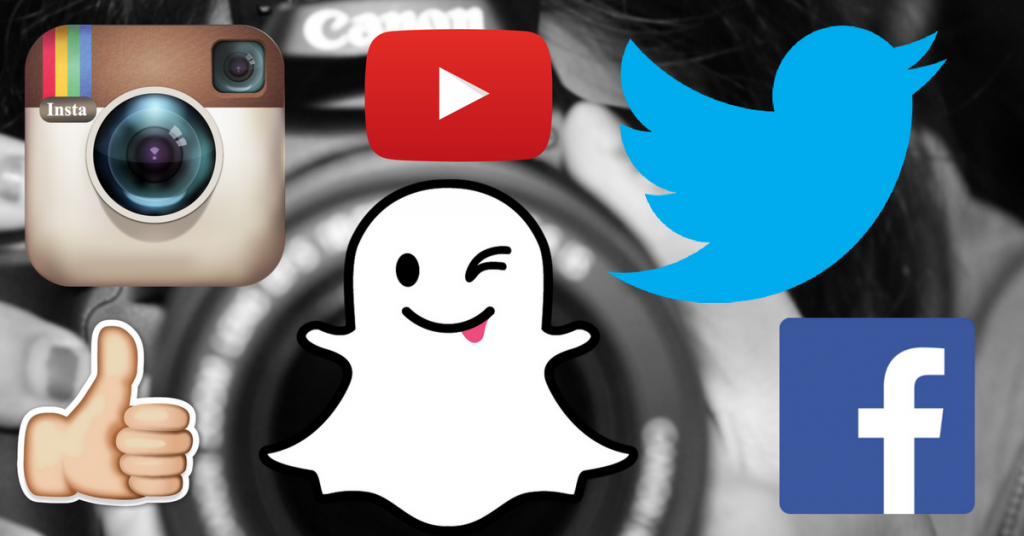 Word-of-mouth has always been a major currency in the film industry, and social media offers film-makers greater scope than ever to take advantage of it. It is a great way to get into the film industry and really make a name for yourself. However, generating buzz and creating a conversation around your work is a subtle art and you'll need to make a concerted effort to engage your potential audience. In our latest Film School blog we share a few tips to help you build engagement and an online buzz around your project on social media.
First Things First
To make the most out of Social Media, you need to really know who your audience will be. Drill down into the 'persona' that you want to speak to (and who your film will speak to once it his cinemas) and this will help you understand what type of content will and won't work for them. It will also help you decide what social networks you should be on to help promo your movie, generally 5 is the max you should be on. Who are these people? Where do they spend time on social media? What type of content do they like to consume? How can you grab their attention and how keep it? For more info on creating persona's check out this article from Buffer.
Keep It Relevant
Although each Social Network seems to do the same thing (sharing photo, video or text), remember to keep each post tailored to that specific network and to the audience that might be following you on that one and not on another. What works on Snapchat mightn't work when shared again on Facebook. It can be fine to share the same photo on Instagram, Twitter and Facebook, but you should try to modify it through the caption accompanying the post. You don't want audiences thinking you're just dumping the same thing across all your networks. Why should they follow you on more than if that's the case? Try hook your audience with something different and appropriate on each social network.
Tap into existing communities
This is particularly effective for genre pieces as there are plenty of dedicate sub-communities for just about every niche imaginable. Making a sci-fi film? Why not post on the r/scifi? With nearly a quarter of a million subscribers as of writing this post, there's a thriving community that's hungry for new features. And whatever genre you're working through; there's a tribe out there for you! And if you go to a film school like Pulse College, you'll find the lecturers are heavily involved in their communities and can point you in the right direction.
Don't Forget to Post
Hootsuite is a fantastic tool for scheduling social media posts and it facilitates you to publish publishing across multiple platforms with one post. This means you're not just posting at haphazard times and can plan and schedule posts for peak impact. Obviously though you can't schedule replies, reposts etc. so you need to be on top of those. But at least you can plan in advance what goes out when. Though remember to be nimble; if something relevant happens, you'll need to be able respond or get the news out there ASAP or alternatively delete that post that might get you in trouble!
Everyone's a photographer
Film buffs love to get an insight into the creative process so don't deprive them of the opportunity! Encourage your crew to take photos on set as this can provide excellent material for your online fans. There's also plenty of statistical evidence to suggest that the click-through rate for posts images is higher than for other types of content.
Don't be Shy
What goes on behind the camera can be just as interesting, or even more so, to your audience than what eventually ends up on the screen. Let your audience experience your production, get a feel for the people involved, build curiosity and get emotionally involved with the film. Posting cast and crew interviews or production stills can help build a stronger fan-base.
Give Value To Your Posts
Don't be always pumping promotional messaging to your followers. Social Media is all about dialogue. You need to provide real value to your followers and barraging them with constant self-promotion isn't the way to do that. There's no golden ratio of self-related posts to curated content and there's a certain amount of fine tuning involved. If your focus is 100% on just selling your work, you'll struggle, people will tune out. Find that balance between promoting and talking.
Run a tight ship
One of the most challenging aspects of any social media campaign is to make it look like a slick and professional operation. If you're an indie filmmaker your marketing budget is likely a bit tight, but if you can spring for it then digital marketing experts (graphic designers, social media planners and bloggers) can be a worthwhile investment as they can help formulate a concerted campaign with appropriate pitching for the target audience.
That's (not) a wrap
It's surprising how often the social media activity around a film project can abruptly die off once production has wrapped. All that hard work to cultivate an audience and you just go and leave them out in the cold! Keep your fans up to date on the latest developments in post-production. Obviously don't make it too technical – just keep the conversation going because it's when you go to market that you'll need the support.
Get Some Inspiration
Check out other films that have successfully used social media to promote their films and drum up interest and, most importantly, get bums on seats. This article from Social Media Today is a good place to begin that search. Keep your eyes and ears open everywhere you go and always be thinking, is that something cool or interesting I could share with my own audience!
It's Not All About You
Film Making is a collaborative effort and community is a huge part of it. Don't expect fans and fellow filmmakers to show you love if you don't show it back. Take the time to follow other filmmakers and film professionals on social media, and start to build support for your work by supporting the work of others.
Drop into the Pulse College Film School!
The business of film is one of the skills we teach on our film degree that we run with Griffith College and also on our Full and Part Time diploma courses at Pulse. If you're interested in learning the nuts and bolts of the industry and how to get your projects off the ground then be sure to register for one of our upcoming open events.
[openday]
FOLLOW US