2014 was an absolute stand out year for full-length animated features, especially with the arrival of a certain movie based on a children's toy that took the world by storm! Lacking, however, was anything from animation giants Pixar, but watch out for their 2015 feature, Inside Out, which looks like it could be one of their best offerings yet!
It was a great year for Irish animation, reflecting the boom in the industry and proving once again how studios in this part of the world can mix it with the big boys on a world scale. Not one but two animated films made it to the 2015 Oscar shortlist – 'Coda', for Best Animated Short and 'Song of the Sea' (Cartoon Saloon), for Best Animated Feature.
We spoke with Head of our Animation & VFX program, John O'Brien, to find out what animated movies stood out most for him!
5. Son of Batman

No animation list would be complete without incorporating 2D animation, and in my opinion no list in general is complete without a visit from Batman. Son of Batman was a straight to BluRay release, however it is an excellent piece of animation. It looks at dark themes such as an absentee father, nature versus nurture, but also how direction for negative experiences can turn them into positive actions. OK enough of the deep thinking, visually this film has it all, the characters look like DC animated characters (never a bad thing), the animation in the fight scenes is free-flowing, fast, and creative, and the voice acting is great. I would give this film 3.5/5.
4. Rio 2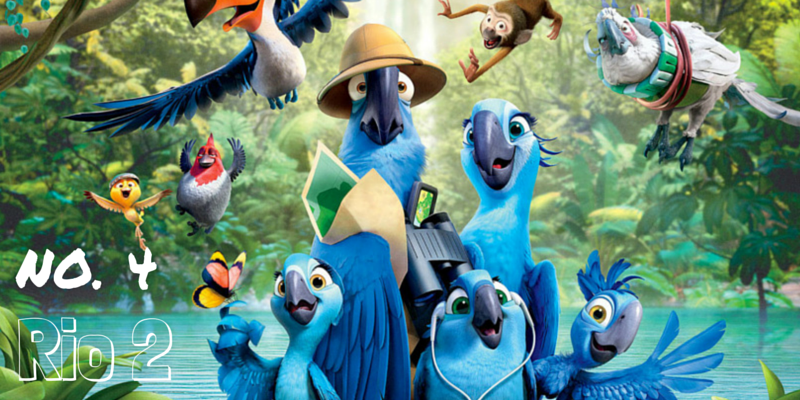 Rio 2 is a fun film, geared towards a younger market, with little adult content but still enjoyable for all the family. It is the design elements of this film which puts it into the top 5. Rio 2 is a masterclass in organic modelling, the detail on all the birds throughout the film is exceptional, found not just through the methods used to create the different breeds, but the individuality of each character. The detail on the feathers is a wonder to behold from a 3D Modelling perspective. The environments are beautiful, and the bright, vivid colours really bring to life the natural beauty of the rainforest. Overall this film gets a 3.5/5.
3. The Book of Life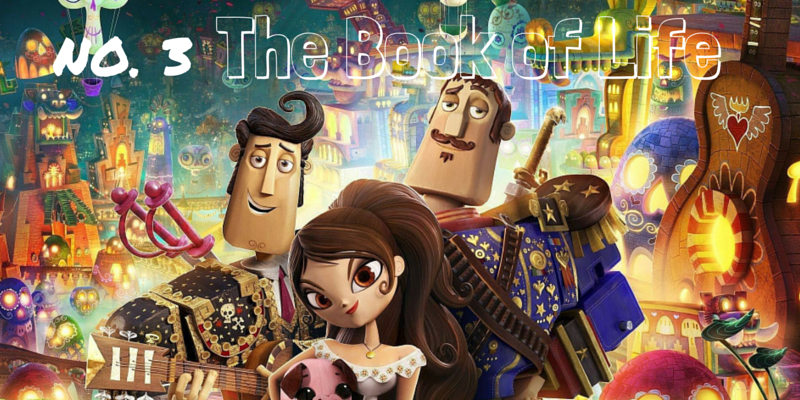 A good family film and a humorous, fun, tale of self-discovery. What puts this film into the top 5 of 2014 is almost exclusively its visual accomplishments. The characters all look like wooden, Día de Muertos (Day of the Dead), decorations. Their stylisation is beautiful and unique, the worlds are warped and unusual like something out of Tim Burton's dreams, and the myriad of colours used make this a beautiful visual project. I would give this film 4/5.
2. The Lego Movie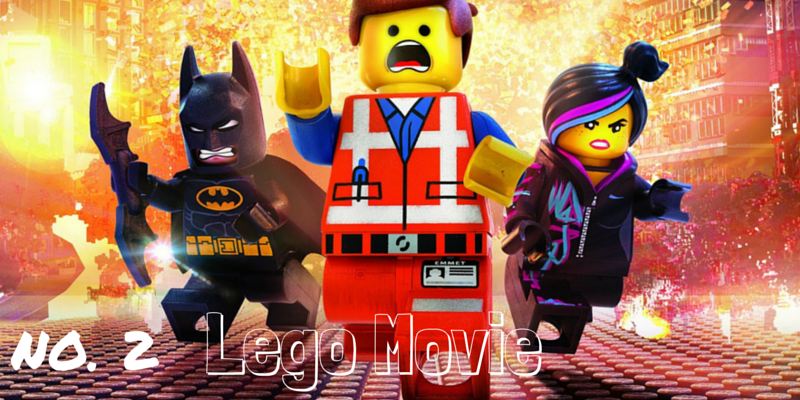 Ah, the Lego Movie. This film gave us back our innocence and childhood (albeit wrapped up in a massive advertising campaign). The story and script writing show in no uncertain terms the correct way to write a FAMILY film, this film has elements and humour for everyone, not just the kids. The seemingly endless stream of cameos from both fictional characters and famous actors providing voices made this a thoroughly enjoyable film. From an animation perspective, they successfully brought the Lego character to life by mimicking the toys' real-life physical constraints. By avoiding the temptation to animate the characters like living people, the animator's successfully created a realistic representation of Lego's qualities, while simultaneously creating an vast, fantastic fantasy world. I would have to give this film 4.5/5.
1. How to train your Dragon 2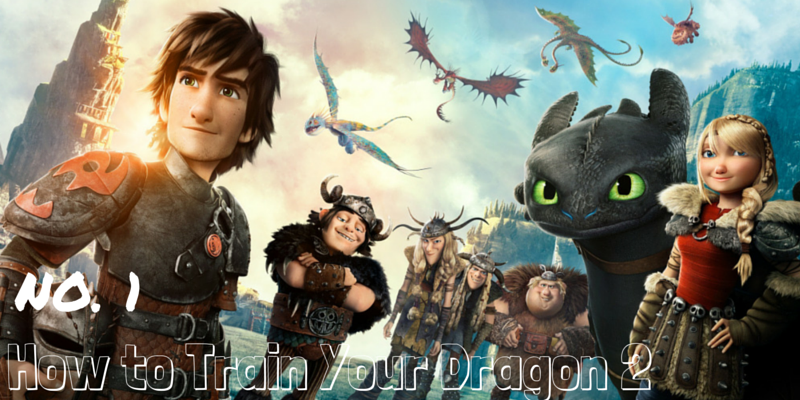 How to train your Dragon 2 is number 1 on this list for a number of reasons. It has a great storyline (I mean come on…Dragon War!), the characters are well developed, and it lives up to the epic scale it promises. From an animator's perspective this film really thrives, the character design is playful and endearing, the stylised design of the dragons, with each individual design reflecting its personality, is breathtaking and, the sheer number of different types and styles is a massive achievement. Additionally, the playful, innocent nature of the dragons is seamlessly portrayed through the manner in which kitten and puppy-like characteristics animate their movement Overall I would be remiss if I gave this film anything less than 5/5.
What do you think of John's Top 5? Disappointed by the absence of your favourite animated movie? Screaming at the screen why one of the above was included? Let us know which game gets your vote for best-of-the-year on our Facebook & Twitter pages below, we love a good old debate!
Discover the Full & Part Animation & VFX courses at Pulse College.
Check out our next open event to tour the campus and speak with our tutors!
[openday]
Follow Us