We've already heard from Head of our Gaming department, John Healy, on his top 5 Computer Games from 2014, but now it's time for Michael Moore, who heads up our Games Development Campus in Galway to have his say!!!
This year was primarily defined by being a launch year of two of the big hitter platforms, and with the PS4 and Xbox One catalogues struggling to get up a decent release schedule pace, the other platforms have had to pick up the slack, and frankly, they have. It has been a strange year for new releases, with many of this years best games being (re)releases on additional platforms of some of 2013s best games (FTL; Hotline Miami; Botanicula; Thomas was alone; The Swapper, Dustforce, and many more) but thankfully the standouts of 2014 have been as good as any other year.
This was also the year in which the WiiU expanded its catalogue of games to place Nintendo in a good competitive position (well at least until next year). Another year when the PC did not get the AAA love that the consoles received. A year in which games that promised lots delivered little (Destiny) and games that did deliver managed to do so quietly (Hohokum). Here is my list of the best of 2014:
1. Nidhogg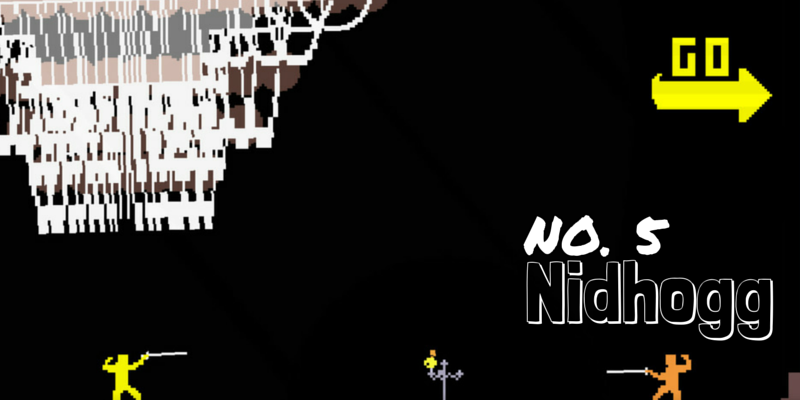 Pixelated fencing anyone? Fancy some fast-paced 2D side scrolling two-player sword dueling gaming where combatants run, jump, slide, stab, throw swords, fistfight – basically kill or be killed. This game that gets all the important aspects of 2 player combat right in a game that is greater than the sum of its parts. It provides competitive precision through simple tight controls yet allowing for complex tactics and delivering a pace that makes for a deep and compelling game. A simple game simply done right!
4. Alien Isolation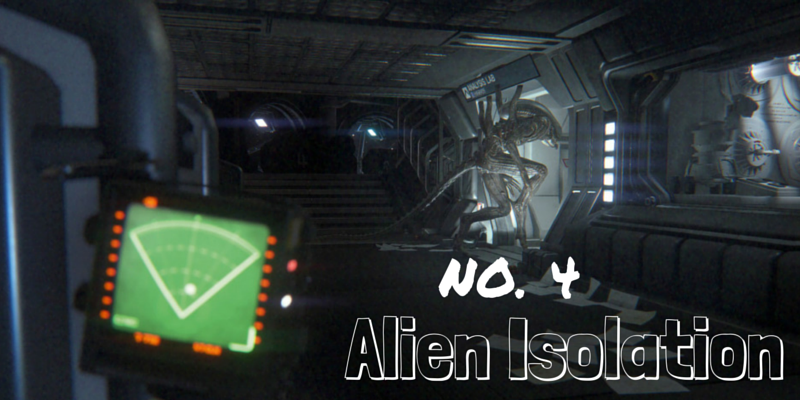 We have been a long time waiting for a good Alien game but once we got it, oh boy did it deliver. Unadulterated sweat inducing game experience, that when contrasted with last years disastrous FPS Aliens: Colonial Marines, highlights that good gaming does not require constant moments of combat. Like all the great survival horror games that have gone before this was a welcome return to gaming that chooses stealth and anticipation over run and gun action to deliver an immersive edge of the seat experience.
3. Monument Valley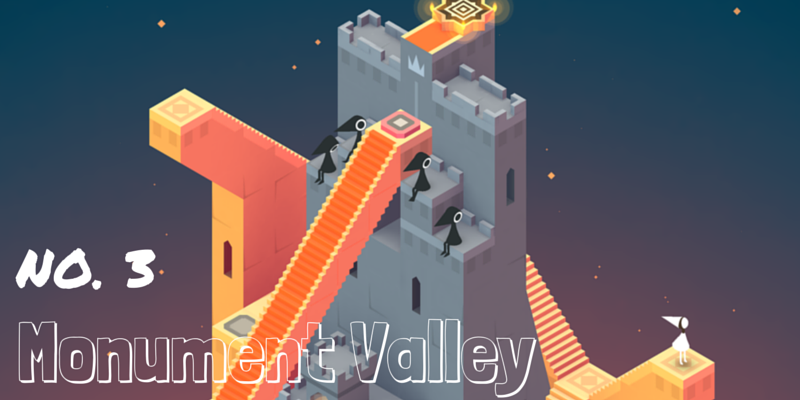 A delightful parallax distorting perspective-bending environment puzzler that has you guide your character by interacting with the environment, pulling ladders and twisting cranks. Monument Valley is stunning to look at and a sheer pleasure to play, with visual puzzles that mix together level design concepts based on the art of M.C. Escher, Japanese woodblock prints and vernacular temple architecture from around the globe. Manipulate the dynamic puzzle structures with a swipe of your finger tip to reveal visual moments in the game that will bring a smile to your face. Touchscreen gaming as it should be. Kids of all ages will enjoy this.
2. This War of Mine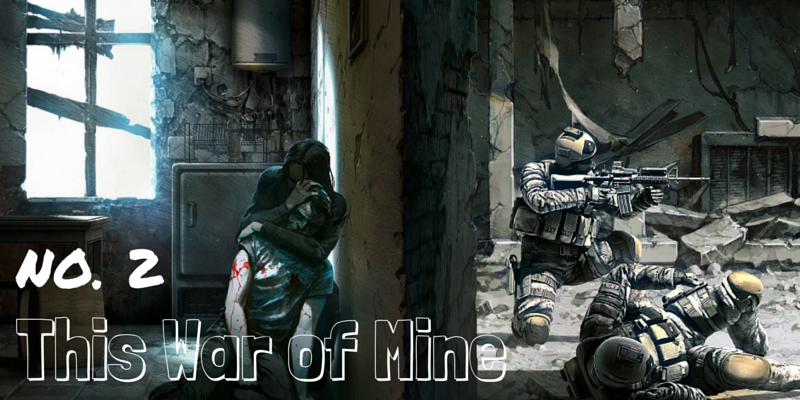 While a select few games recently have eschewed the mass genocide approach of so many FPS games and instead have delved into the territory of having players reflect on the consequence of their actions and choices none have delivered this with such gravitas as This War of Mine. 'Gods will be Watching' promised but failed to deliver where TWiM succeeded, of actually placing the player in the position of judge, jury and executioner. Taping into that basic human instinct for survival this game offers you choices, many which you will feel uncomfortable making, uncomfortable with the outcome, even uncomfortable with yourself. This is mature gaming at its best.
1. Dark Souls 2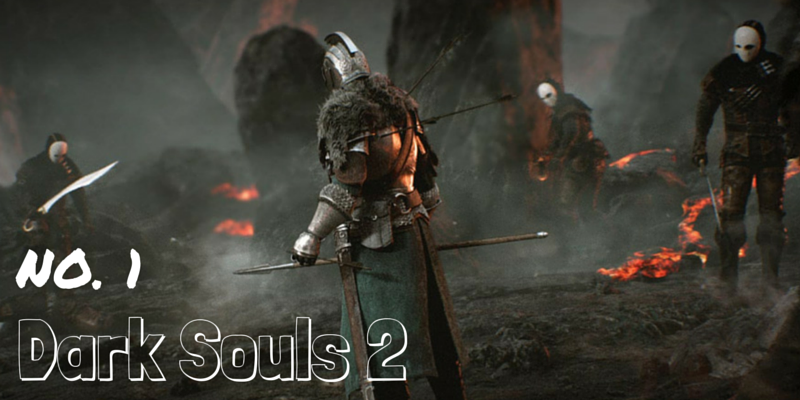 'From Software' are back with a third instalment of the souls series, this time with a direct sequel. While the level design and boss fights were not as good as its predecessor that still was not enough to hold this game back from being one of the standouts of 2014. Basically there were enough improvements in other aspects that allowed Dark Souls 2 to evolve the souls series in a progressive direction, carrying on the tradition of intense heart pumping constant threat gaming that achieves the perfectly balance between challenge and reward, with superb integration and presentation of a dark narrative, all while delivering some of the best online experience available in gaming today.
What do you think of Michael's Top 5? Disappointed by the absence of your favourite game? Screaming at the screen why one of the above was included? Let us know which game gets your vote for best-of-the-year on our Facebook & Twitter pages below, we love a good old debate!
Have a read here of what John Healy, Head of our Games Department, listed as his top games of the year!
Discover our Full & Part Games Development courses at Pulse College.
Check out our next open event to tour the campus and speak with our tutors.
[openday]
Follow Us