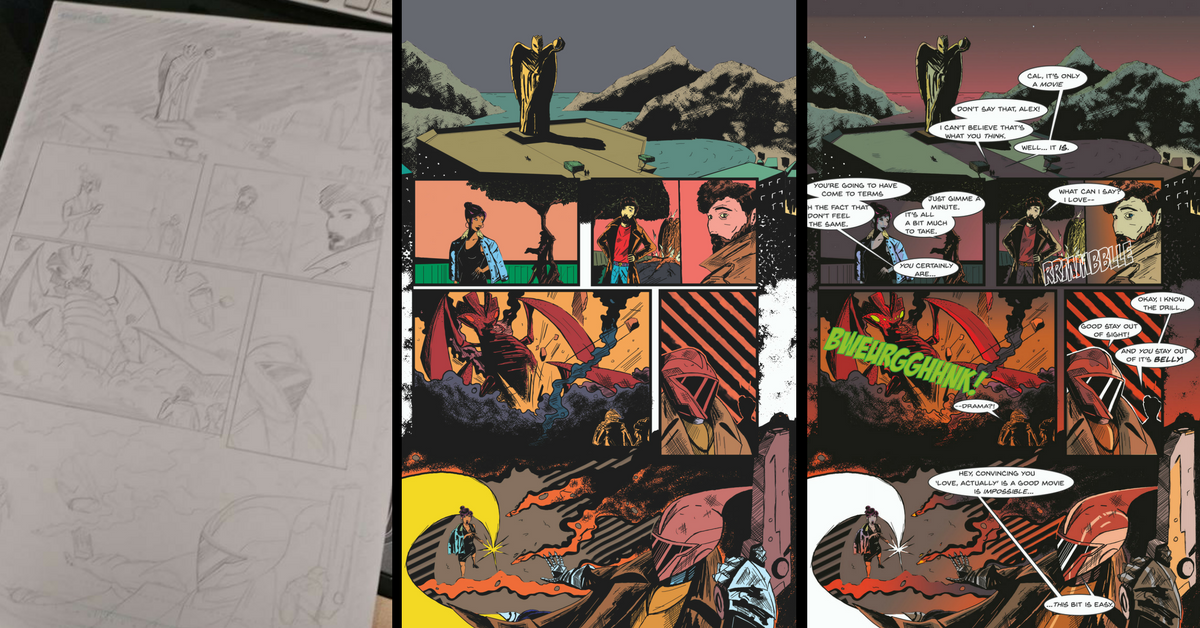 The following Student Diary is from Christian Spurling, 19 years old from Wicklow, Ireland, who took part in our Short Course in Sequential Art and Design in January '17. Christian is currently studying on a Portfolio Preparation Course at Sallynoggin College of Further Education.
The Sequential Art and Design course is designed to bring students through the full process of Sequential Art development, learning how to get ideas down on paper and turn them into a full comic page to add to your portfolio.
—————————————————————————-
Like most people thinking of taking on a crash course like this I have, and probably always will have, a substantial interest in comic books and graphic novels. So when the opportunity approached me to do this course I could not refuse.
I first heard of the course in Pulse College through a competition on Facebook on the Big Bang Comics page. The college and Big Bang were offering a single place in Sequential Art and Design and I figured 'What the heck!' and put my name down to be within a chance of winning. Soon enough after putting my name down I had seen my name had been chosen!
I could not wipe the smile off my face for the opportunity to learn the 'ins and outs' of the comic industry through excellent and helpful tutors such as Nick Roche and Eoin McAuley, and so many others! The fact that this was offered as an evening crash course was so handy for me as it meant I didn't have to sacrifice time in my portfolio year.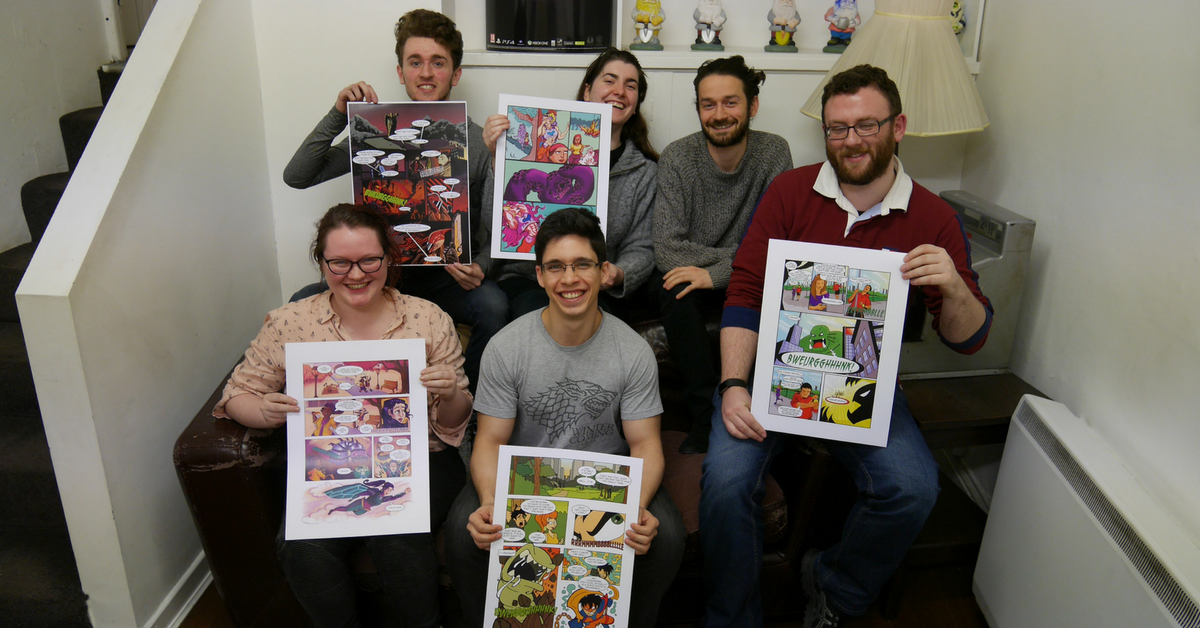 The prospect of having a finished and polished comic page at the end of the six week course to add an extra element of variety to my college portfolio was an amazing one. The tutors we worked with were an incredible group of artists. Many of which work or have worked in the comic industry for a number of years so it's fair to say they know their stuff. Each one were so talented in their field of expertise and to be able to have those skills, tricks and insider tips there on hand for us, gave my class a real boost in creating the best comic page at our varying levels. I was afraid of ever painting or colouring with Photoshop before this course and now it's a breeze!
All in all I really enjoyed my time with Pulse College and being part of their Sequential Art course. Eoin and his team of miscreants are an amazing group of people and it was a pleasure to be taught under them about this incredible, stress-filled industry that is the art of comic books in modern day.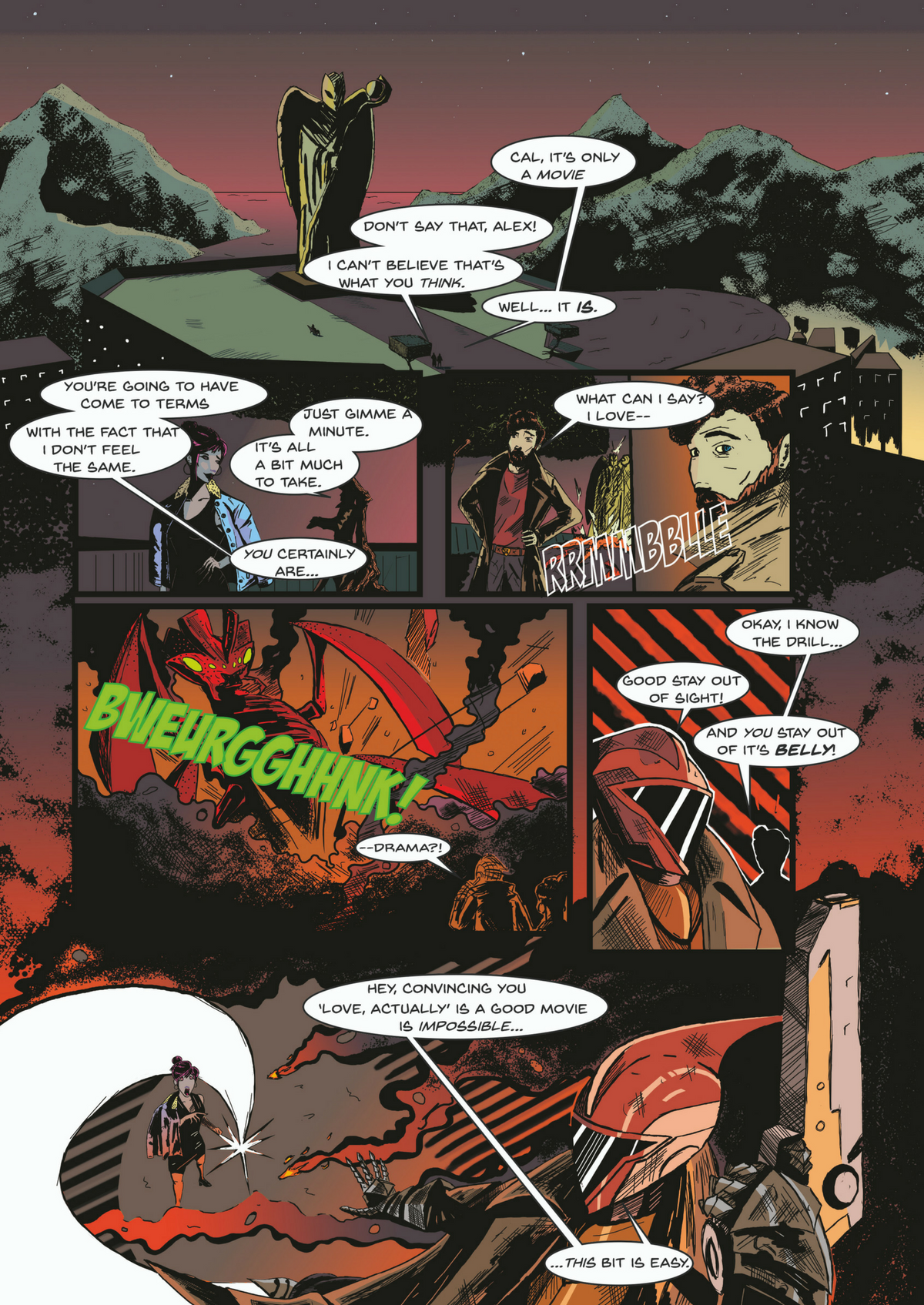 Sequential Art and Design – Next Course
Start Date – Monday 17th July
End Date – Friday 21st July
Duration – 5 Days
Class Times – Monday – Friday, 10am-4pm
Course Details: Click Here
[openday]
FOLLOW US