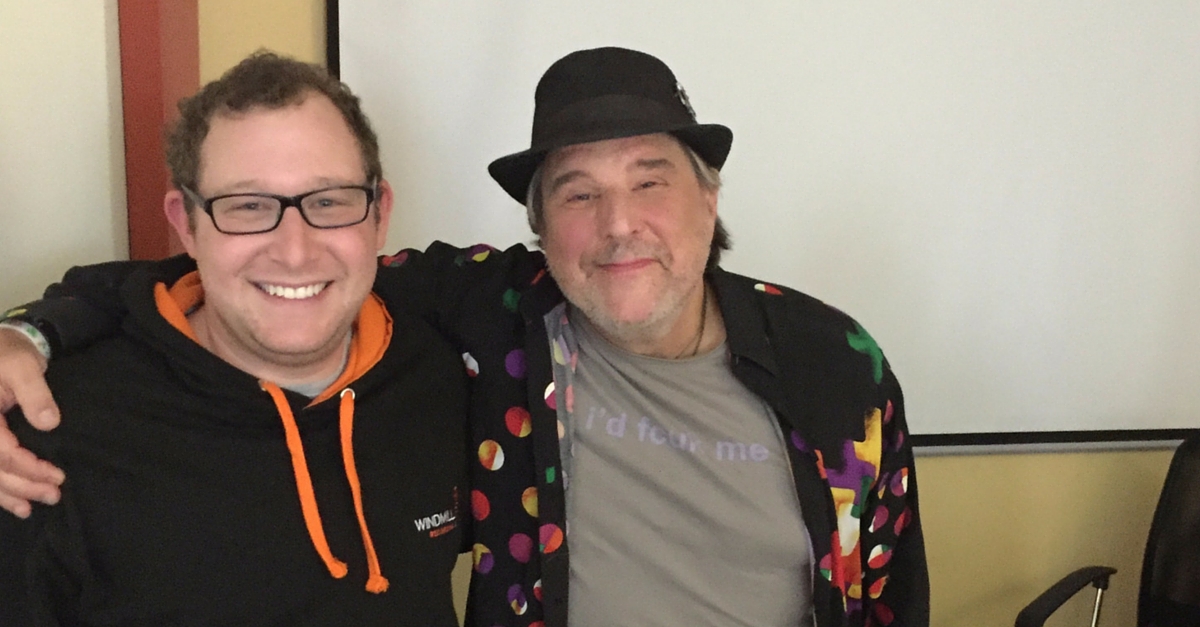 This past week our class had the honor of being taught by Hollywood composer Christopher Young, who has most notably written music for Spider-Man 3, Drag Me To Hell, and Hellraiser.
From the very first day, Chris gave us his all. He focused on techniques for writing memorable melodies for various genres. He assigned us a few projects, the bigger one being re-scoring the main titles from a movie that he wrote the original music for. In class he made time for every person to present and gave tons of constructive feedback to each person. His dedication to helping us made us want to work even harder.
In addition to all the class time, Chris gave everyone a 45 minute time slot in the evenings to meet with him 1 on 1 to discuss and share anything we wanted with him. He not only wanted to hear our music, but he wanted to get to know us personally as well. He shared his own techniques and creative process and wanted to help develop ours as well.
It was an amazing week, and I know I speak for the entire class when I say that we can't wait to see him again in LA at his Tilden house!
———————————————–
Blog Post written by Josh Zimmerman
———————————————–
Josh was awarded the Christopher Young Scholarship award for 2015/16. Find out more about the scholarships on offer as part of the MA in Scoring program.
Check out some of Josh's personal music by visiting his Soundcloud page here.
Find out more about our 1-Year Film Scoring Masters program by clicking here
[openday]
FOLLOW US