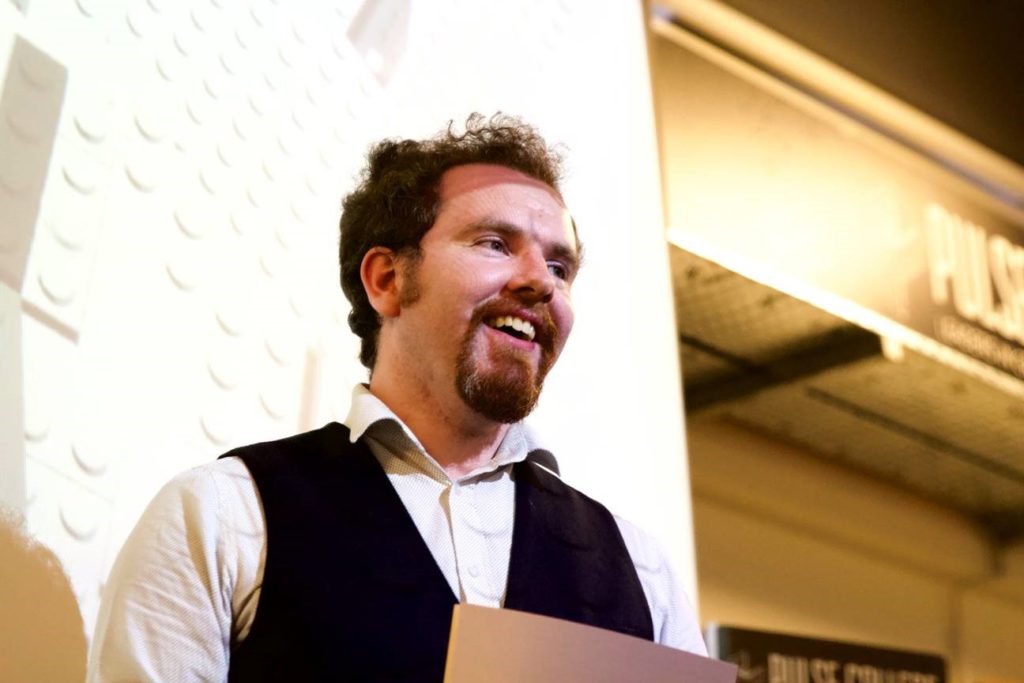 On Friday 12th July we ran a Student Showcase night at our Games and Animation Campus at the Market Studios. This was a brand new initiative – the brainchild of our students who were keen to get the chance to share their brilliant work with friends, family and industry influencers.
We caught up with Eoin and Joe, senior lecturers in Animation and Games, to find out a bit more about the night…….
The Showcase
At Pulse we're an industry-led college; we focus on providing our students with the skills and exposure they need to take the next step forward in their careers. When our game and animation students came up with the idea of a student showcase night where their buddies and family could come and see their work, we thought it was a fantastic idea. We decided we'd invite some of our industry connections from various games and animation studios along to check out the work…..
Great Buzz
The standard of work throughout the year was excellent and from a lecturer's perspective it was nice to see the extensive crossover between the two areas. The night was a big success, with a real buzz around the place and it gave the students an excellent platform to network and to discuss their work with the guests.
We run a lot of Open Events here where people interested in taking a course with us have the opportunity to come in and explore the facilities and chat with lecturers and current students. But this was something a little different. It was driven by the students themselves; they were super enthusiastic and hats off to them for taking the initiative.
We set up labs, display walls, projectors, pcs, laptops…. So that visitors could browse the work and even try out a few games along the way!
Students selected their own best work to display; some went with final projects or various elements of their continuous assessment work and others went with side projects they'd worked on over the year in their own time.
The Games Development course had a large group project that was a major aspect of the course. Students worked in teams and it gave them a real taste of the workflow in a real life scenario. The project had a 12-week timeline and each group needed to present a proper business plan, proposals, game design and development through to being fully ready to publish. Over the course of the 3 months you could really see the attitudes change in the groups as they become more motivated and determined to do well. Confidence grew during stand-up meetings, pitches, re-pitching concepts and changing ideas along the way.
It's a major piece of work but great to see it all come together for the groups at the end and brilliant for them to show off their hard work on the night.
[openday]
Student Awards
We thought it'd be fun to acknowledge some extra special work and asked the students to submit a sample of their choice for assessment. The quality really was outstanding and well done again to everyone for their hard work over the year. We did pick out some winners though and congratulations to:
Life Drawing
1st Marina Campenni
2nd Phillipa Kavanagh
3rd Princess Chavez
Storyboarding – Animatic
1st Garrett Byrne
2nd Princess Chavez
3rd Bartlomiej Rozumski
2D Animation
1st Conor Sisk
2nd Princess Chavez
3rd Garrett Byrne
3D Modelling – Characters
1st Conor Sisk
2nd Niall McHugh
3rd Phillipa Kavanagh
3D Modelling – Environments
1st Tatjana Jukova
2nd Agnis Zibergs
3rd Veronica Grifa
3D Rigging
1st Conor Sisk
2nd Niall McHugh
3rd Sean Matthews
Texturing & Unwrapping – Character
1st Niall Mchugh
2nd Kristijan Hvasta
Texturing & Unwrapping – Environment
1st Andrew Cortez
2nd Sean Mattews
3rd Garrett Byrne
3D Animation
Winner: Conor Sisk
Commendation: Marc Conroy
Commendation: Eric Murphy
Concept Art – Characters
1st Eleonora Caprara
2nd Bartlomiej Rozumski
3rd Carol O'Connell
Concept Art – Environment
1st Garrett Byrne
2nd Bartlomiej Rozumski
Sequential Art
1st Carol OConnell
2nd Josephine Wagner
3rd Marc Conroy
Lighting
1st Paul Hanna
2nd Garrett Byrne
3rd Mackey Jessica
Digital Sketching
1st Cathal Byrne
2nd Josephine Wagner
3rd  Ryan Hazley
Game Development and Programming
1st Kevin McEnroe
2nd Julien Zahnd
2D Game Art
1st Kevin McEnroe
2nd Gillian Murphy
3rd Julien Zahnd
3D Modelling for Games – Organic
Jillian Murphy
Narrative for Games
Julien Zahnd
Student of the Year
Garrett Byrne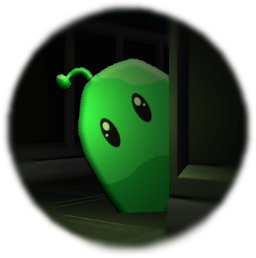 Student Work – Area 52
We managed to grab Kevin McEnroe, one of our 1st year students on the game development course, for a couple of mins to talk us through his work.
Kevin, What Project Are You Showcasing?
I've chosen a solo project that I completed earlier in the year, a game that I designed and developed called Area 52. It's about a little green alien called 'Goo' who's been captured and locked up in a facility called Area 52. Your mission is to set him free!
Goo can change shape and transform to overcome obstacles. You also have to use his morphing ability to avoid detection.
Sound Like Fun! Was it Tough to Build?
Yeah it was very challenging but a lot of fun. It was one of the first projects I completed at Pulse so there was plenty to learn. I had to understand the development process, learn new coding techniques, sprite sheets and there was all the planning at the outset. I had to produce a full game design document.
What's Next for You Kevin?
Well right now I'm going to enjoy my summer but then I'll be back in September to do the second year of the course. Once I've qualified my aim is to work in a development studio and grow my career. Ultimately, I'd love to have my own games company and work on indie games but I want to learn as a programmer in part of a bigger team first.
For anyone interested in freeing Goo – you can check out Kevin's game Area 52 and play it online – why not give it a go?
Well….. that's it for this year's student showcase. If you want to come along and take a look around register for an Open Day or give us a shout if you want to arrange a private tour of the college.