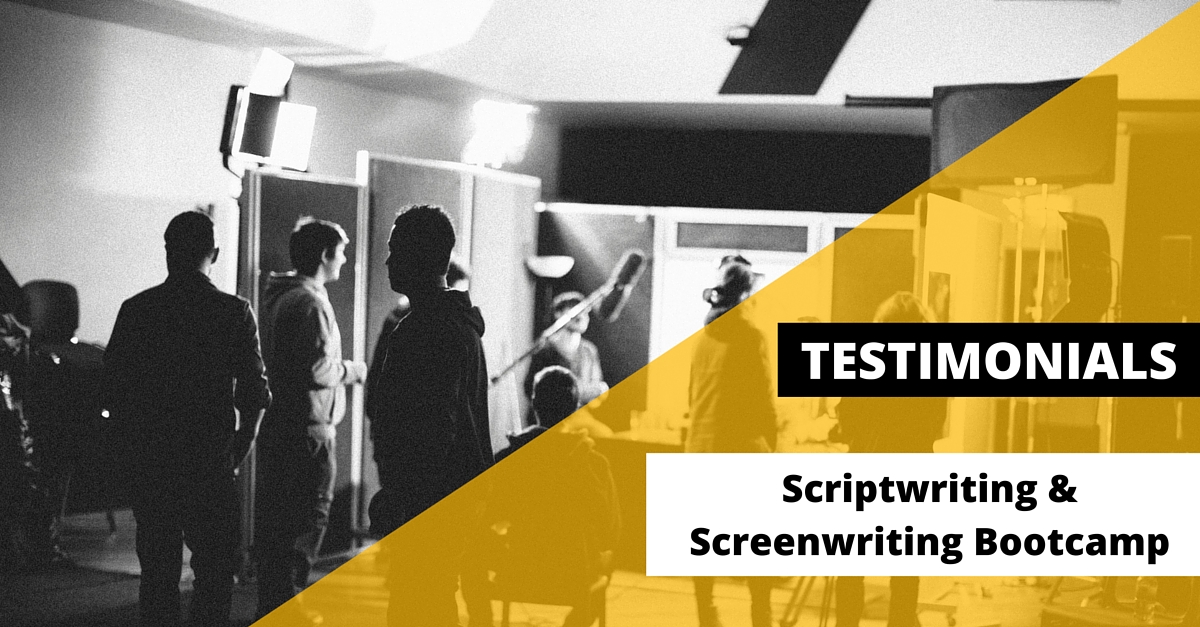 Student: Ciaran Hennessy
Course: Script/Screenwriting Short-Course / August 2015
"Overall I found this to be a very interesting and rewarding course, for its cost, brevity and the numerous insights to the process of scriptwriting that have been gained having completed it. It definitely exceeded expectations for a few reasons.
Over a 30 hour period no-one would have supposed to engage so much with the different elements of scriptwriting in such an immersive way. However, despite the initial expectation that this class would be more of an introduction (or survey) it became apparent early on that the experience would be much more involving and detailed. For someone working full-time, like myself, it was gratifying to have the option that this course presented, in that the classes didn't require an extensive time commitment of a full time course yet didn't sacrifice anything in relation to quality or detail. Perhaps the concise nature of the classes was an advantage in and of itself, allowing the student to become quickly aware of what they wanted to gain.
A lot of this is owed to Tom's teaching approach which I found to be very insightful, interactive and, perhaps above all, interesting. One of the evident things about Toms' teaching style is that he is speaking from experience, always a valuable facet of any instructors' merit.
Further to that, his teaching style is one which avoids being too prescriptive or dogmatic. Rather than walking the students through the ABCs of scriptwriting, or stating what exactly makes a good script, Tom challenges the student to involve themselves on a personal level. Granted, the obligatory details of technical matters are also a factor, but this done by Tom's provision of very useful guidelines which then serve to help the student gain valuable insight. Catering for the individual approach to the process is never ignored. This makes for a very invigorating experience.
Granted, no-one can learn all there is to know in such a short amount of time. However, this course is very useful in providing a springboard to begin learning and immersing yourself in the experience. This is as much as anyone can gain before going and doing the work themselves. This is a pretty good place to start. In short, you won't be disappointed."
Find Out More About The Script/Screenwriting Short Course
The script & screenwriting course provides students with a supportive environment that allows their natural story-telling talent to shine through. The short course has an interactive and proactive narrative approach rather than focusing on theory. Participants' own ideas and skills as a writer will be encouraged in a fun environment as part of the course.
The next programme begins Jan 30th and runs for 5-weeks, Saturday 11am-5pm.

Find Out More
To find out more, simply visit the course page, contact us by email, call us on +353 (0)1 478 4045
[openday]
FOLLOW US