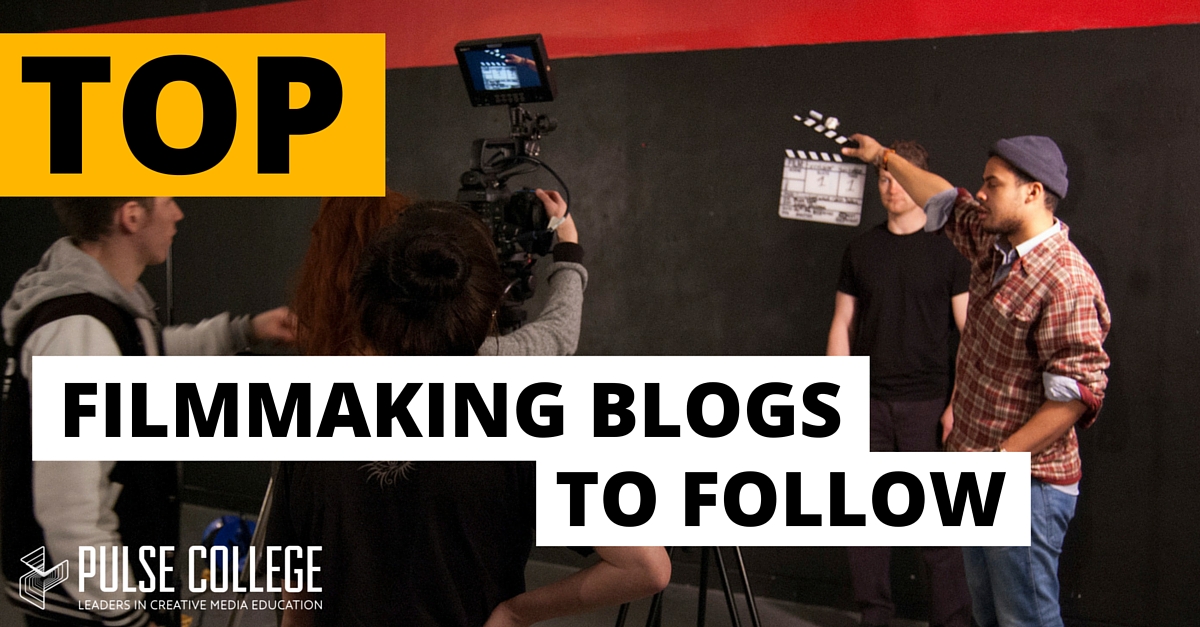 Great films remain timeless, but the technologies and resources available for film production are always evolving. That's why it's essential for anyone in the industry to stay up to date with the latest developments and techniques by reading the blogs of other film-makers. However, these days everyone has a blog and getting through all of them can be quite time-consuming. There's a finite number of minutes in a day, and you should spend a decent chunk of these either doing a film production course or actually making films! To save you time and hassle, we've compiled a list of six essential blogs to get you started.
Noam Kroll
Based out of LA, Noam Kroll is a highly experienced director, colourist and cinematographer. Given how active he is, it's a testament to his productivity that he manages to add new posts to the site four or five times a month! Bringing all of his skills to bear, Noam offers a unique and informative perspective on using the tools of the trade to tell great stories. Some standout posts from recent times include:
The Number One Issue To Consider When Creating A LUT + How You Can Make Them In Photoshop – offers a great primer on a cutting technique for managing your shots' colour pipeline
This Simple Beat Sheet Technique Will Help You Finish Your Feature Screenplay In Record Time – Noam doesn't focuses as much on the creative process as on the hard skills and technologies of film-making, and this post is a great example of how to structure your screenplay ideas.
You can follow Noam on Twitter here.
Startup Filmmaker
Stacey Parks is the founder of Startup Filmmaker. While she currently works as a producer, much of her early career was spent working in the business side of the industry. She aims to address what she identifies as a frustrating lack of business-savvy on the part of most film-makers, and the majority of her posts deal less with the craft of film-making and more with the practicalities of financing and distribution. If your knowledge is a bit lacking in these areas, then her blog is essential reading. Check these posts out;
Sundance & Overestimating Revenue For Your Film – Sobering reading for the eternal optimists amongst us, but it always to have a dose of realism!
Financing Pitfalls & How To Avoid Them
You can subscribe to Stacey's podcast here to keep up to date on her latest pieces and follow her on Twitter here.
The Production Hub
Billing themselves as a global network of local crews & vendors, The Production Hub serves as a resource to help companies and individual filmmakers keep up with the latest news in gear. There are also numerous in-depth interviews with industry figures from all disciplines, including sound editor Woody Woodhall, and editor Arielle Amsalem.
You can follow them on Twitter here.
Vashi Visuals
Vashi Nedomansky is a renowned film editor with numerous big budget projects (e.g. Gone Girl, Deadpool) under his belt. He offers some great technical advice on post production techniques and using Adobe Premiere Pro.
You can follow Vashi on Twitter here
No Film School
There's an incredibly broad spectrum of material available on this site, ranging from equipment reviews to interviews and tutorials. If you haven't already, this is definitely one to subscribe to.
Follow them on Twitter here
Philip Bloom
Another filmmaker with years of industry experience, Philip Bloom's blog offers a huge amount of commentary on the latest developments in filmmaking, with a particular emphasis on emerging technologies. Some great posts in recent times have included:
Filming with the Sony FS5 in the Snow
You can follow Philip Bloom on Twitter here.
Learn the ropes – film production courses at Pulse College
Here at Pulse we offer some of most industry recognised filmmaking courses in the country. We offer both part and full time courses, and we've recently introduced a fully-accredited BA Programme in Film and Television that covers the whole gamut of skills necessary to thrive in film production. If you're interested in developing your craft, why not register for one of our upcoming open days?
[openday]
FOLLOW US