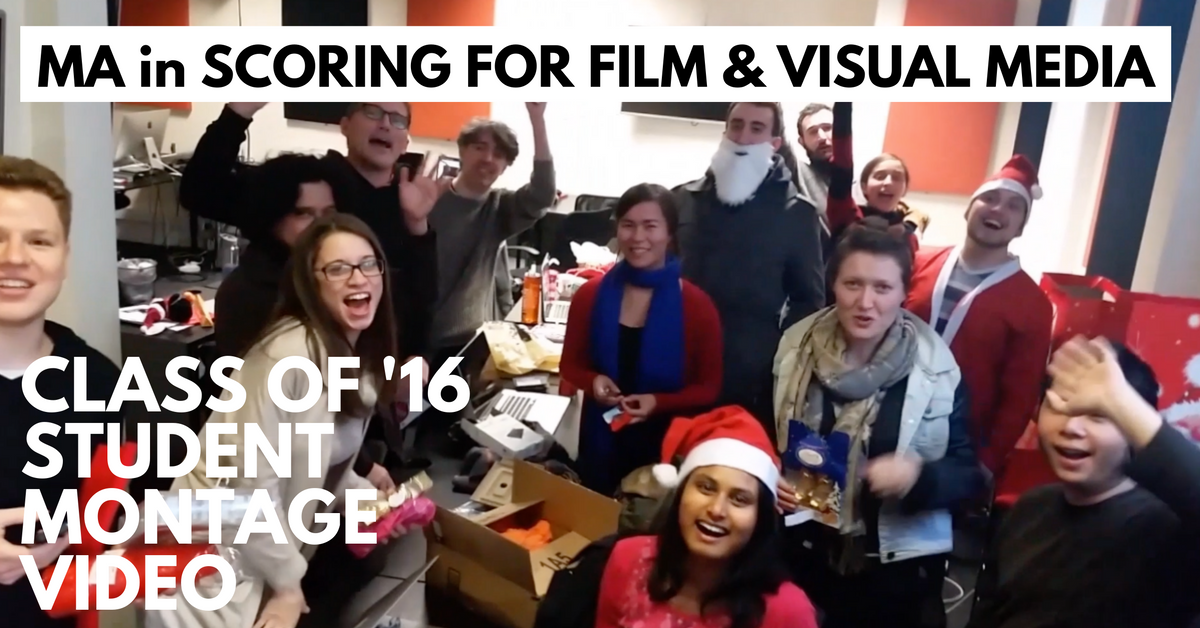 Enjoy this lovely montage video made by 2015/16 MA in Scoring for Film & Visual Media Graduate, Diego Guzmán, of his year studying at Pulse College and living in Dublin, Ireland! He has beautifully combined great behind the scenes footage from the year together with scores composed by each of the Masters students on the program to tell the story of their year studying together!
"I have always been keen on having my camera around with me whenever something important is happening in my life, that I may keep a memorable record of it, and having spent one year in Ireland doing my MA in Scoring for Film and Visual Media definitely counts as such! I learned so much.
I became confident that I can be part of this industry, and I did that mostly by having done the work. Little can compare to having 9 live recording sessions of our own music with top class musicians. The big session in Bulgaria with the 110-piece orchestra, by far the most memorable experience during the year, is what I used to make this medley.
I'm very fond of my talented classmates' music and extremely proud of them for their amazing work in Sofia, so not only did I do this as a way to document my own journey, but also as a symbolic way to show my appreciation for the year I spent with them, now that I've returned home." – Diego Guzman.
Find out more about Diego and his compositional work by clicking here to visit his website.
FILM SCORING COURSES AT PULSE COLLEGE
Check out the MA in Scoring for Film and Visual Media, come to our next open event or contact us now to speak to our admissions department.
[openday]
FOLLOW US