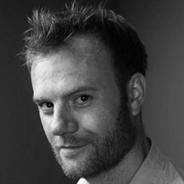 Say hello to Tom Hall!
Tom is taking over our Screenwriting & Scriptwriting program at Pulse College for this coming term, and we are delighted to have someone of this caliber teach aspiring writers and letting them get an insight into the inner workings of someone who has achieved great success in this field.
Tom has worked with many leading film industry figures in Ireland and has previously taught scriptwriting and filmmaking courses at Collaiste Dhulaigh, NUI Galway, The Factory, The Gaiety School of Acting, Filmbase and the Irish Writer's Centre. Tom is also an award-winning writer of fiction, a critic, columnist and one time screen editor of The Dubliner magazine.
His best known work is 'Bachelors Walk' (2000-06), a comedy/drama series for Accomplice Television which was funded by RTE, the IFB and BBC Choice. It ran for three series and an Xmas special and won the IFTA award for best television show in 2002. Tom was one of three co-creators/writers/directors on all twenty episodes.
He directed the T.V. movie 'Just in Time' (1998) for Samson Films, which was also acclaimed as The Times' TV Movie of the Year. In 2010 he wrote and directed Sensation, which premiered at the Toronto International Film Festival and was nominated for three IFTA Awards including best film. In 2011 Tom directed a six part comedy series entitled 'Trivia' for RTE. The show was nominated for five Monte Carlo International television festival awards and an IFTA for its lead actor.
If you would like more info on the course, drop us an email, or to apply directly, simply Click here.

[openday]
Follow Us