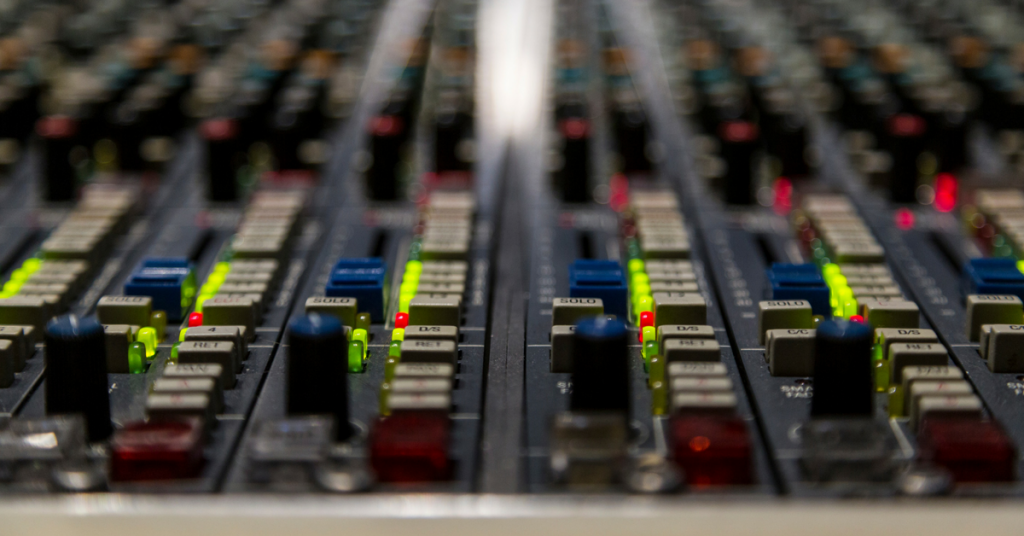 Are you always fascinated by sound effects in a movie, TV show, animation or computer game? Maybe you've messed around with recording and creating sounds on your phone or laptop using different apps. Sounds like a career in sound design could be the perfect mix for you!
People from a range backgrounds move into this area of audio and music. Some will have done formal education in the field, like doing a sound engineering courses, studied to be a composer for film, or even come from a game design background. Others may have just fallen in love with creating sound effects and grown their expertise through learning from doing.
If you are thinking about building a career as a sound designer, then it's time to learn about what the job involves!
What is a Sound Designer?
In reality this can vary a little bit from industry to industry and just like in any other career – no two jobs will be exactly the same. In the area of films and TV shows, a sound designer can generally be one of two things. Either they will work directly with the director of a movie or TV show to help shape the overall soundtrack or they can be the person who creates the sound effects themselves. For big budget movies, there could be a whole team of audio designers assigned to get the job done – but generally you'll start out working with one or two more experienced industry professionals producing smaller projects.
On another track completely, sound design has become a central part of video game production. The industry in Ireland is booming lately and taking a good sound engineering course can land you a great job in Dublin. Traditionally one person would have been responsible for all aspects of sound when developing a game but things have moved on. Games have become more advanced and when you land a job with a game development company you can be doing lots of things:
Creating sound effects
Working in the field capturing sounds
Creating movement and object handling noises
Editing audio
Manipulating audio using software
Post production
The list is pretty much endless and it's a really exciting area for sound designers. 
Experience and Skills
The first thing needed is having knowledge of the area you are looking to break into. If you think game development is the area for you, then you'll need to love gaming –  the same goes for TV and film. But just because you can play a game and enjoy the sound effects doesn't mean you can create them – be prepared to slog it out to build your tech skills. Though having a passion for sound obviously goes without saying!
The industry is constantly changing with the development of new technologies and innovations in software tools. Keeping your skills fresh is going to be important. You can build up your experience by growing your own collection of sounds. This gives you good practice at recording sounds – then you can try to manipulate them using all of the techniques you've learnt over time, further compounding your skills.
Education and Training
Nearly everyone who's working as a successful sound designer has taken some form of audio course. There are sound engineering courses available at Pulse College to help you to open up the right doors to forge a career in sound design.
If you're interested in learning more, we'd love to hear from you. We hold regular open events where you can chat with industry professionals, meet the lecturers and have a look around the college and studio facilities at Windmill Lane Recording Studios. Drop in and say hello!
[openday]
FOLLOW US