For many aspiring animators, the most difficult decision is whether to go down the route of 2D or 3D. As well as teaching you skills that are in demand at major studios in the creative industries, animation courses offer the opportunity to engage with both sub-disciplines to help you decide which one is for you. In this article we run through a few things you'll need to know before making this decision.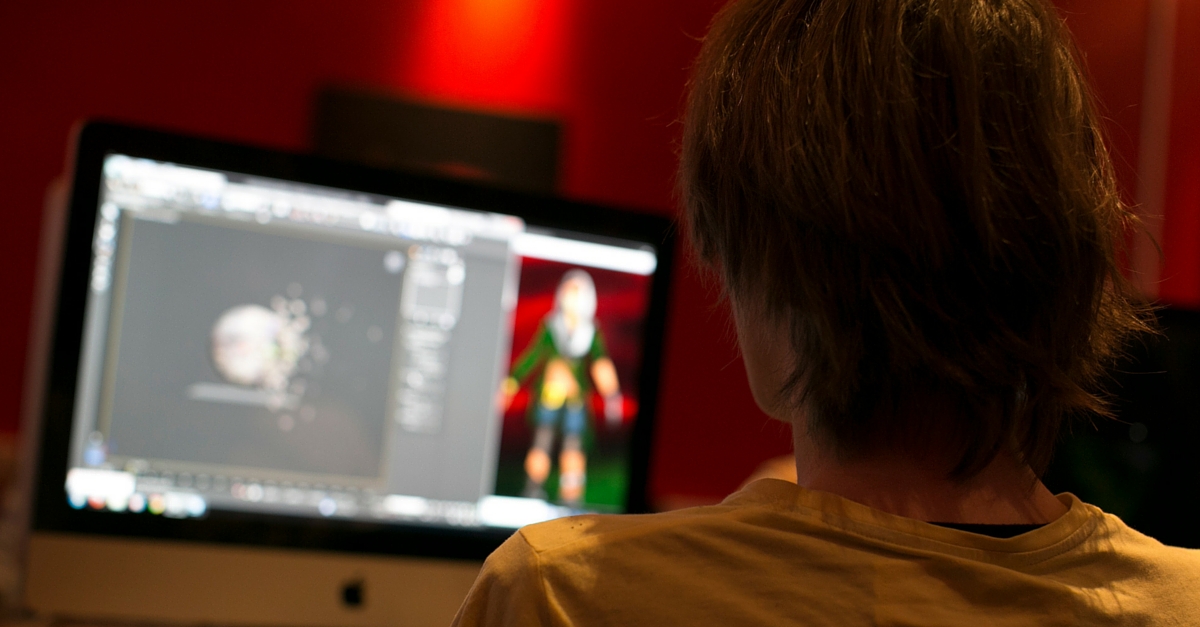 Sticking with the classics
Though technology has come to play a pivotal role in the creative industries, it hasn't supplanted classical art skills as the fundamental basis of good animation. Having a good grasp of anatomy, colour theory and lighting is crucial rhythm and structure to an artist's animations, and provides a solid base to build your skill-set upon. This is why large studios like Disney arrange regular life-drawing classes for their employees. According to visual development artist Dan Cooper "Drawing from life keeps me loose, fresh, and accurate. I find that when I'm not doing it, I draw more stiffly and tend to compartmentalize". . Anatomy classes aren't hard to come by and they're a great way to brush up on the fundamentals. Don't be surprised if you run into animators from Pulse College at anatomy classes around Dublin!
With a good grounding in the fundamentals there are any number of directions you can go. The benefits for 2D animation are clear, but they're no less fundamental for 3D artists too. Have a look through some of the best 3D art portfolios out there and you'll see that most of them will feature a section with hand drawings or craft projects.
Tools of the trade for 2D animators
The biggest difference between the two aspects of the industry lies in what software packages you'll be using. For 2D animators specifically, Toon Boom Harmony is the industry standard. Once upon a time Toon Boom vied with Flash for primacy in this market, and indeed there's a lot to be said for Adobe's programme. However, Toon Boom's ability to preserve the variation in line-weight and colour grading of hand-drawn art lends it a more naturalistic look, and for this reason it's come to dominate the industry. Nowadays it's used for everything from The Simpsons to the Amazing World of Gumball. If you've never used it before, it has a huge number of features that aid productivity, including:
Automatic lip-synching
An easy-to-use bone-rigging system
A tracing tool, which makes it far easier to create smooth lines
The UI can be difficult to wrestle with at first, and the transition can be a little jarring for anyone who's used Flash in the past. But once you get over that initial hurdle it's a joy to work with. It being the age of t'internet, of course there's a free trial out there. Why not have a go and see if it's for you?
Max or Maya for 3D animators?
Oddly enough, the two competing applications in 3D animation are both owned by Autodesk. However, that doesn't mean they're similar. While they both fundamentally have the same functionality, the two programmes have completely different tool-sets and workflows. The argument over which is better for 3D animation has been raging on for yonks, but the fact of the matter is that it all comes down to personal preference. If you look at any job specs for 3D animators, it usually stipulates that you know one or the other, so don't get too hung up on learning both. Again, a free trial's the best way of finding out which one's for you – Maya here and 3DS Max here. A special mention goes to Blender as the third option. While it's not often used by major studios, it is free and is every bit as powerful as its premium counterparts.
Animation courses offered by Pulse College
Pulse College offers a number of animation courses that aim to equip student with the skill-set necessary to find employment in the creative industries. Courses are taught by industry veterans with years of experience in both 2D and 3D animation, who instruct students in using Maya, Nuke and Photoshop to make world-class animations. If you're interested in our courses, check out our Open Days or contact us now to learn more.
[openday]
FOLLOW US