Interested in the dynamic but yet rewarding field of music?
Our motto is learn by doing. With an emphasis on equipping students with industry-applicable skills, Pulse College's degree programme in music production and the degree in Audio and Music Technology is the ideal choice for anyone who is committed to a career in music. There are so many great reasons to study at Pulse College, but here we've singled out six of our programme's main strengths.
1.    Vocational emphasis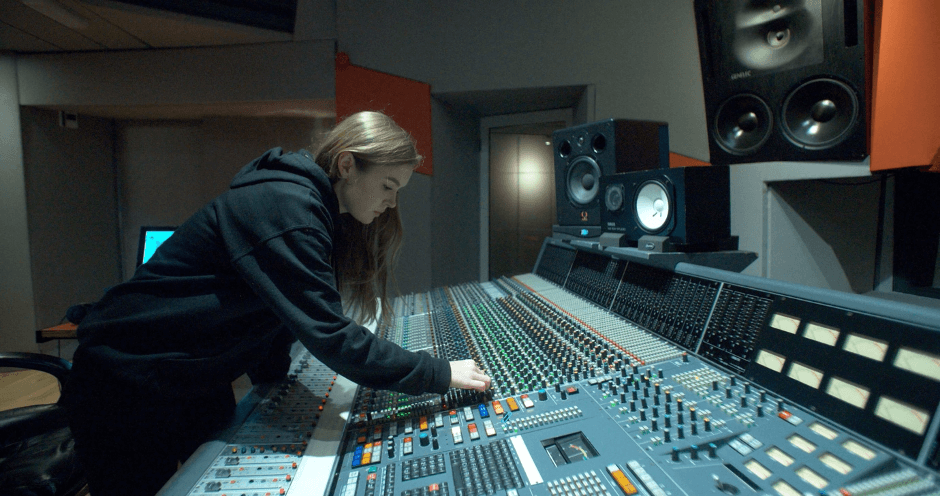 Unlike many similar programmes, Pulse College places particular importance on giving students the essential skills necessary to thrive in the working world. Although we make sure to teach the theory behind music production, it's always with a view to putting it into practice. The world is full of talkers.
But coming out of Pulse College – you'll have the edge over your competitors with a formidable portfolio. One that highlights your technical AND creative abilities in fields as diverse as composing for visual media and sound design.
2. The Creative Environment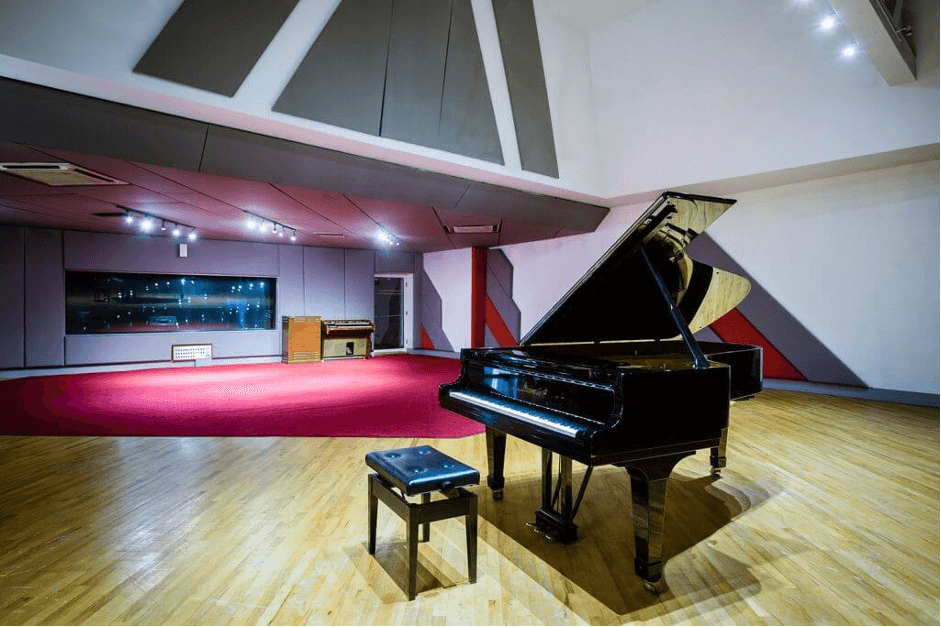 Located within the legendary recording space of Windmill Lane Studios, Pulse College provides the ideal opportunity for those who want to make their ideas a reality. Our facilities are fitted with state-of-the-art equipment and students are supported to create outstanding work in audio production. With time, we will be encouraging you to bring in bands and musicians to practice recording techniques. Industry standard programmes such as Logic and Avid Pro Tools are also provided. Plus the guidance and instruction from experienced practitioners that's crucial to mastering them.
3. Strong industry connections
Though it's always a nerve-wracking experience, we like to throw our students in at the deep end! From your very first day  – you'll be working with established musicians and industry figures, whose years of practical experience will prove invaluable in helping you channel and apply your creativity.
Students are encouraged to ask questions. Whether it's how a musician has achieved their signature sound or how they themselves have found employment in the industry. This is an ideal scenario to not only network but learn and bounce ideas off your fellow music enthusiasts.
4. Accreditation
This BA (Hons) degree in both Music Production and Audio & Music Technology have full accreditation to a level 8 standard.
Following completion, graduates of the programme are free to pursue further qualifications at MA or PHD level.
In addition, we are the only school in Ireland currently offering certification in Avid Pro Tools to an expert standard (and only one of six in Europe) in our Music Production Programme. Plus, Pulse College is an Apple Logic Pro certified centre too.
5. A well-rounded education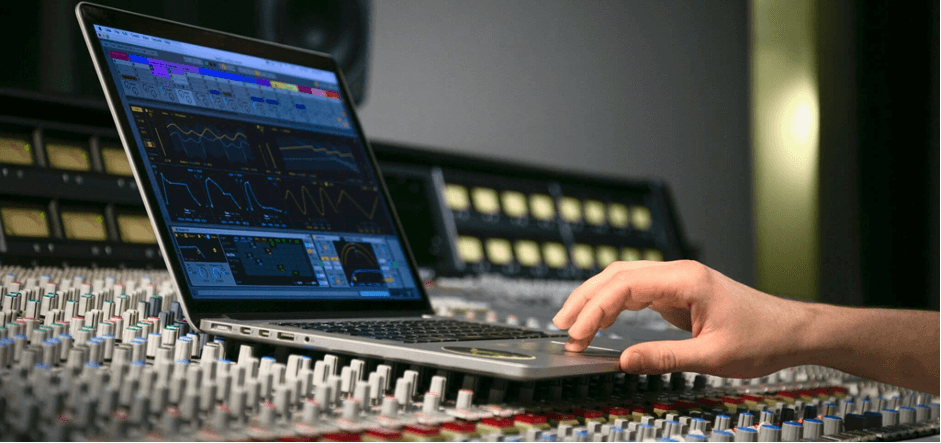 Not only do we aim to teach our students the hands-on skills necessary to work within a studio environment – we also provide a solid foundation in essential processes outside of it. This includes online promotion, effective research methodology and practical client work.
The industry rewards those with a diverse skillset, and those who can show professionalism and a good business know-how, will inevitably have the edge in a competitive environment. For this reason, we focus on a breadth of important skills and not just hyper specialisation.
6. Culture
As mentioned – you will have access to the iconic Windmill Lane Recording Studios. Apart from the meticulously designed space and world class technology – there is something about Windmill Lane that is very hard to put into words. Steeped in history and infused with royalty from some of the biggest names in the music world – It is truly an iconic place. (Originally opened in 1978 – it has been at the heart of recording in Ireland throughout the last 40+ years.)
And so, with that character and history etched in the background, the music culture at Pulse College is one of forward thinking and creativity. With practicing professionals almost at every turn – we value that culture here at Pulse in making great music (and graduates).
Happy Students
The above are some of the main reasons why Pulse can give you the edge. But here are what some of our past students have to say:
"I would say studying at Pulse College has definitely been the most exciting experience of my life! The course has a lot to offer – it covers all the main aspects of the music industry – especially music technology. It's a hands-on course! As part of the course – we have access to Windmill Lane Recording studios. A lot of our assignments and classes are at the recording studios which is very cool and hands-on.
"As a student you have access to the world-class facilities of Windmill Lane Recording Studios. I assisted industry legends such as John Kurlander and commanded entire sessions alone. Pulse College gives its students the opportunity to stand on their own two feet and gain practical experience that can't be learned from a book or a video."
"Great course, fantastic people and hugely valuable experiences…in music and much more. Definitely recommend!"
WHY NOT MAKE GREAT MUSIC?
If you're interested in finding out more about the BA (Hons) in Music Production or our BA (Hons) Degree in Audio and Music Technology, you can check out our recent open evenings where you get the chance to learn more about the world-famous studios, our industry-based tutors and what our current students are up to.
Fill out the contact form here and our admissions team will be happy to talk to you about the courses and admissions procedure.
Ready for the adventure?