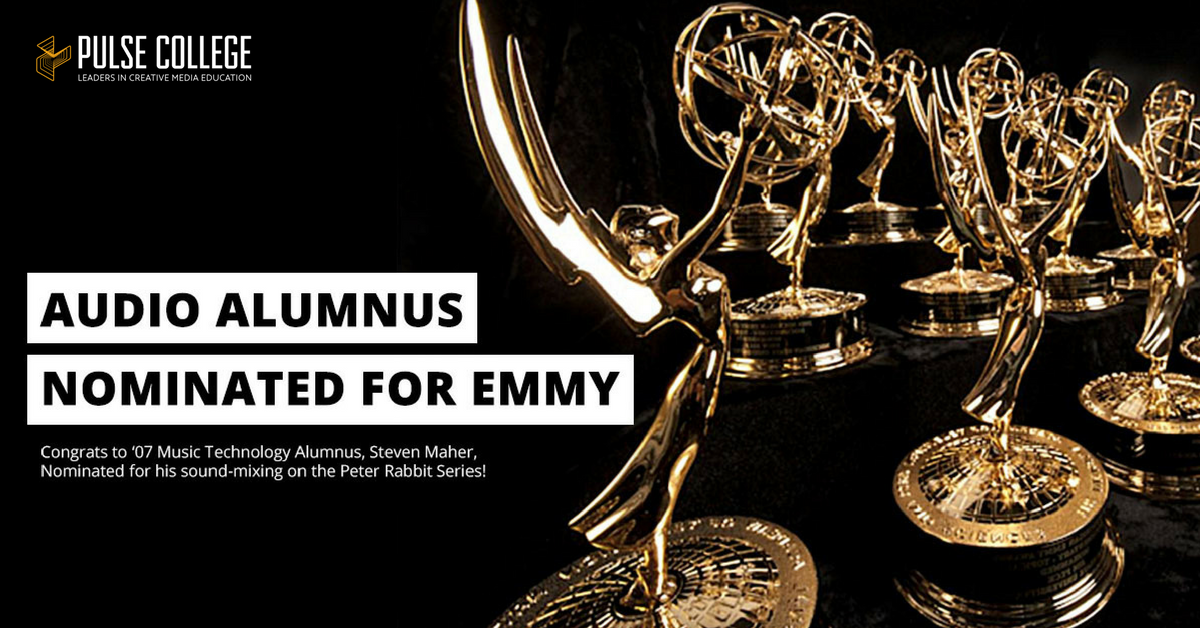 Congrats to '07 Audio Technology alumnus, Steven Maher, and his team at Mutiny Post on being nominated for a Daytime Emmy award for Outstanding Sound Mixing for their work on 'Peter Rabbit: The Tale Of The Unexpected Discovery'. The TV show, developed by Brown Bag Animation for Nickelodeon and the BBC, is a 3d animated series based on Beatrix Potter's classic character, Peter Rabbit.

Steve was Re-Recording Mixer/Editor on the Peter Rabbit TV show and has previously worked on 'Zig & Zag Smells Like Saturday', 'Mrs Browns Boys', 'Octonauts', 'The Stinky & Dirty Show', 'Bob the Builder' and 'Après Match', as well as commercial projects for Lidl, Laya Healthcare and The Irish Times.
"We could not be happier for Steven," said Pulse College President, Tony Perrey. "His nomination for a Daytime Emmy in Outstanding Sound Mixing is quite an honor, and we really hope he wins. With this nomination and his catalogue of projects he has worked on, Steven is well on his way to a very successful and rewarding career."
Check out the recent Alumnus Profile we did for the blog on Steven by clicking here!
The 44th Daytime Emmy Awards take place Sunday 30th April at the Pasadena Civic Auditorium, California.
Audio and Music Technology at Pulse College
Pulse College offers a range of 1-3 Year certificate and degree programmes in Audio and Music Technology. Click here to find out more about these.
Why not drop down to one of our open events and chat to the team here at Pulse College!
[openday]
FOLLOW US