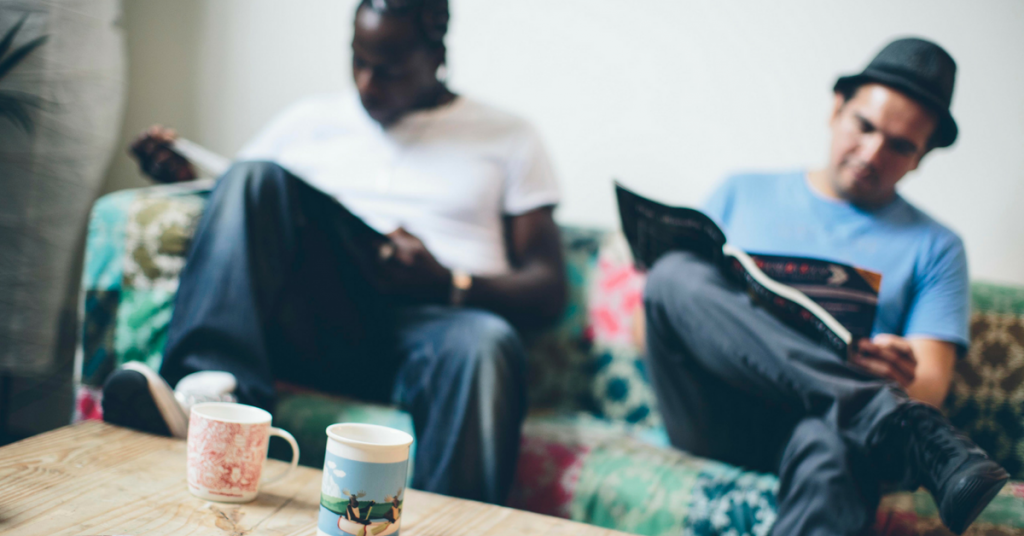 Everyone remembers their first week in college and it can be a little scary but don't worry, you're setting off on an exciting journey. If you're just starting life as a student of Music Production or Music Technology, or hope to be starting next year, we've put together a few tips to help you make the most of your first year!
Get to the Induction
You never want to start on the back foot so make sure to get to the induction. Very often you will meet the Head of you Course who will give you an overview of what to expect during the year. You will be shown around the college facilities which will help you get your bearings. If – for some reason – you miss the induction, don't panic; arrange to have a chat with the co-ordinator as soon as they can.
Always Go to Class!
This one may sound like an obvious one but keeping on top of the work is key. Everyone is tempted to roll over and hit the snooze button from time to time but try and avoid the temptation. Apart from learning more, you'll meet project due dates and who knows – you might even pick up a few useful exam tips!
Get Quality Headphones
You're going to be using your ears a lot – after all you're going to a Music Production & Technology College – so we recommend getting some pro headphones. From an audio engineering perspective, we recommend that you get over ear headphones. You can always check out some online reviews for ideas, What Hi Fi and Stuff are a good starting place. If you're not sure – don't be scared to ask your lecturer for some advice.
Read Some Industry Magazines
There's no harm in staying ahead of the curve by keeping up with the latest industry developments. Check out a few trade mags to see what's happening. Often they will have some great, practical tips that you might be able to use in your projects. A couple of our favourites here at are Sound on Sound and Future Music and there will always be a few copies being shared around the college chill out areas!
Learn the Software
There's lots of really powerful music production packages out there and it's worth having an idea of what people are using. The industry standard is Avid Pro Tools and you'll find it in every studio worth its salt. We're a certified centre for Pro Tools and and Logic Pro so you'll be able to get your claws into these tools of the trade on our Music Production and Music Technology courses.
Always Back Up Your Files
It's the night before your big project submission and your computer crashes and dies!!! We've all heard the horror stories. Make sure to back up your files on a regular basis – better still use cloud storage. Dropbox and Google Drive are two good options and they both do basic free packages.
Get a Part Time Job
Maybe you are thinking of getting a part-time job? Why not try get one in an area you would like to work in? If you are interested in live sound try one of the many music venues around Dublin, you never know you might find your dream job!
Don't be afraid to Ask Questions
There's no such thing as a stupid question so don't be afraid to put your hand up. This is a great way to get to know your lecturers too.
Take Great Notes
We all learn in a different way so try find a system that works for you. Keep at it until you are comfortable and confident you are taking down the important points. Don't forget you're going to be looking back at these come exam time – make sure they make sense and that you can read them!
Get a Calendar
Keeping on top of the workload is going to be very important. We recommend using Google Calendar it's free and syncs across all your devices so you can keep an eye on the go.
One More for Good Luck!
Be confident and get out of your comfort zone! Networking with your classmates and lecturers could open up a few doors so make the effort when you can. Networking online is obviously critical too.
Whatever happens, make the most of your first year and enjoy yourself!
Find out more about Pulse College
Pulse College is a leading Dublin school of music and we provide a range of courses covering BA (Hons) Music Production, BA (Hons) Music Technology, Diploma in Music Technology, Masters in Scoring for Film, Music Production for Games Certificate, and Music Theory Bootcamp and An Intro to Music Technology.
We hold regular open events so come on down and let's meet!
[openday]
FOLLOW US