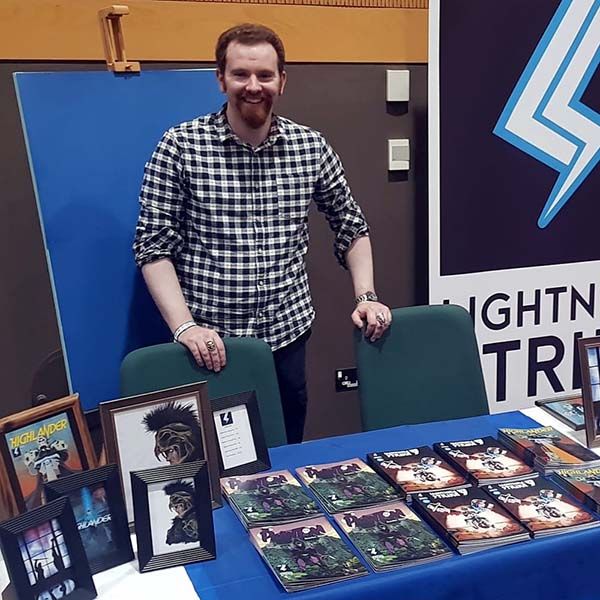 There's a lot going on in the Animation industry in Ireland so, we caught up with Eoin McCauley, Course Administrator and Senior Lecturer for Games and Animation here at Pulse College for an update.
So, Eoin what's been happening animation wise?
Well lots of exciting things have been taking place so far this year. Last month myself and Joe Roe head of our Game Development Courses were invited along to an event at the American Ambassador's residence where one of the co-founders of EA Games, Jeff Burton, and chief technologies at NASA, Douglas Terrier, were present and were talking about the future of Animation and Games. The event was run as part of the Creative Minds Series.
You might have heard the news last month that NASA released the first ever photo of a Black Hole. Up until the photo Black Holes were really only a theory based on work by Einstein and there was no physical proof. During the discussion the speakers highlighted how technology has now evolved and we are now able to capture objects that are located vast distances away from us. The advancements in the tech have in part been driven by the games industry. By exploring virtual environments and developing our understanding of certain laws of physics to generate simulations it's helped lead to major breakthroughs and facilitate discoveries helping us to know what to look for beyond our physical world.
Really amazing when you think about it. The event was run as part of the Creative Minds Series and understandably packed out.
Student Media Awards 2019
Also, during April Pulse College were represented at the Student Media Awards which was held at the Aviva Stadium. Now in their 19th year the Media Awards are very well established – the Oscars for Students in Irish colleges! It's a great event to highlight and pay tribute to the excellent work being carried out right across the country.
Our students were shortlisted for the Magazine of the Year Award which was produced mainly by our animation students but included input from our audio, springboard, scriptwriting and games students. They all contributed to a magazine called 'Highlander' which was based on the film and TV series. All the students collaborated to produce articles, artwork and designs and they did a fabulous job.
Unfortunately, we didn't win this year but still a fantastic end product. Check it out here!
[openday]
The IFTA Awards
Speaking of awards the Irish Film and Television Awards (IFTA) added a new Animation Focus Series this year where the academy took a closer look at three Irish animation short films:
Late Afternoon
The Overcoat
The Bird & The Whale
The event was followed by a panel discussion that gave lots of insight into the journey behind making these animations from concept to screening. The event was held in the Lighthouse Cinema and some of our students went along for a bit of valuable networking.
Cartoon Saloon 4th Oscar Nomination
Great to see Irish animation studio Cartoon Saloon getting their 4th nomination at this year's Oscars in the US for their film 'Short Afternoon'. Irish companies continue to represent the industry so well on an international scale.
Here's the team at Cartoon Saloon finding out about their nomination…..

Animation Taps into Other Industries
More and more we're seeing animation impacting on other industries – it's not just TV and movies which a lot of students think when they're starting out.
The scope of our student's skillset when they're finished studying is growing all the time. For example, in the medical industry animators are now becoming invaluable in mapping the human body to allow for less invasive procedures. In cases where patients require prosthetics the animator can run 3D simulations to help produce more effective and beneficial end products. In terms of 3D sculpting an animator can now work in 3D printing and play a big part in improving a patient's quality of life with a custom-built prosthetic.
In fact, at the event in the US Ambassadors residence they were discussing the possibility of being able to 3D print new organs for people in the near future. Very exciting times ahead.
We're finding that students are coming to us from all sorts of different backgrounds, including medical, who want to upskill and find ways that animation can impact their industry and better explain and communicate their own work. Animation is a great way of doing this, rather than just using static images an animator can show them in motion and provide a much greater impact.
FOLLOW US