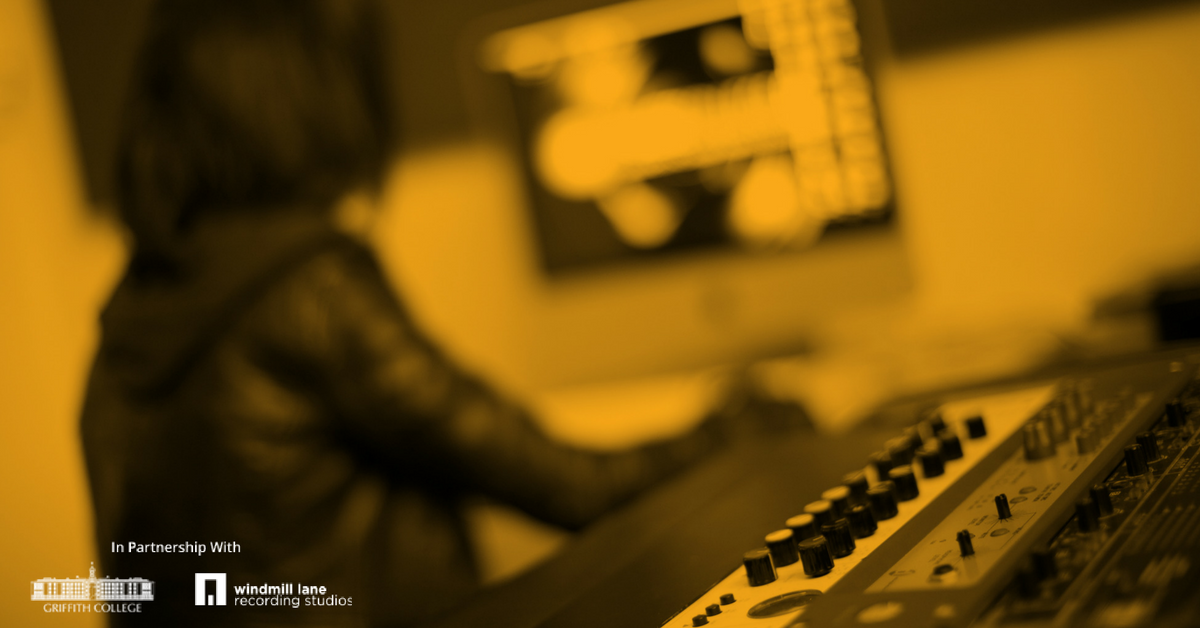 With the continued growth of the games industry in Ireland, Pulse College in partnership with Griffith College, deliver a Certificate in Music Production Games programme, designed to give you the very best foundation for entry into the booming industry.
On this course you will have an unrivalled opportunity to rapidly advance your academic training at Griffith College, while gaining hands-on experience in the leading commercial environment of Pulse College and it's recording studio campus partner, Windmill Lane Recording Studios.
The programme, which will have a January intake, and will run on a part-time basis over two years, will embrace learners from a variety of musical backgrounds. The focus will be on developing creative strategies by underpinning practical and theoretical knowledge of games music production techniques through creative assignments and industry relevant projects. By studying game development and game interactivity, learners gain a deep understanding of how games are created and the crucial role music plays in modern day games.
A key part of the course involves producing a portfolio of work that will help you gain access to the exciting and rapidly developing games industry.
As a student of the Certificate in Music Production for Games, you will study the following;
• Music Technology
• Applications Technology
• Music and Image
• Sound Design for Games
• Music Composition for Games
• Games Development
• Interactive Storytelling
Upon completion of the course, you will also be prepared for professional industry certificate in Avid Pro Tools and Apple Logic, with such accreditation being considered a pre-requisite for employment in the industry.
If you're interested in the Certificate in Music Production for Games and starting this course in January 2017, please contact Programme Head, Debbie Smith, via email.
Find out more about Pulse College
Pulse College is a leading Dublin school of music and we provide a range of courses covering BA (Hons) Music Production, BA (Hons) Music Technology, Diploma in Music Technology, Masters in Scoring for Film, Music Production for Games Certificate, and Music Theory Bootcamp and An Intro to Music Technology.
We hold regular open events. Register for the next one and explore all Pulse College has to offer.
[openday]
FOLLOW US