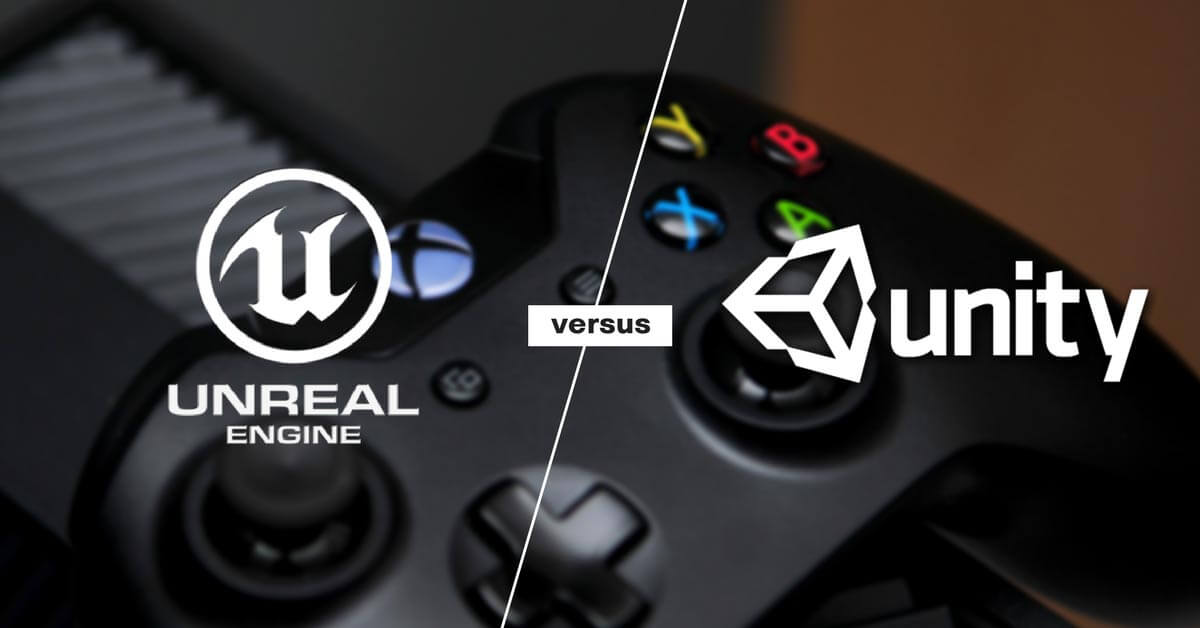 For anyone new to game development or game design you might be wondering what's the difference between a game and a game engine? Basically, a game engine is a software framework used by game designers to create and develop video games for mobile devices, pc's and consoles.
In reality, there's truckloads of different game engines out there and as you become an experienced designer, you'll learn more about what each platform has to offer.
In this post we're going to discuss two game design engines in more detail:
Unity
Unreal
Unity
Unity is a powerful cross-platform 3D game design engine and is considered a user-friendly development environment. Unity is generally used as a design engine for creating both games and simulation for a whole variety of computers.
It was launched at Apple's Worldwide Developer Conference back in 2005 and was originally quite closed only allowing design for Apple's OS. Things have since changed and now it can be used on over 27 different platforms. It's a brilliant engine for people starting out as it is quite easy to get around but also packs a punch that's good enough for even the most expert designers. If you have an interest in getting into 3D games for mobile, consoles or PC, Unity is a perfect platform for experimenting.
Unreal
The Unreal game design engine was launched back in 1998 by Epic Games and has grown steadily in popularity in the community since. Initially the engine was developed to create a first-person shooter called Unreal. At the time the 3D graphics were a big hit with gamers in an era where 3D accelerated graphics were brand spanking new!!
For the next few years designers largely used the Unreal engine for creating first-person shooters that were flying off the shelves at the time. The platform is considered to be extremely versatile and gives game developers a full suite of tools to work with. We often see it being used in developing stealth and RPG genres.
What Game Engine is Right for Me?
Now that you know a little bit of the background to each engine you'll want to consider what type of game you're going to be creating.
Are you going to make a 2D or 3D game or even a hybrid of both? Is it for mobile devices or to open in a browser or are you trying to crack into the console market? Are you thinking of including in game add-ons that can be downloaded through a purchase facility? What about in game advertising?? Questions, Questions, Questions!!
Once you start answering these questions you'll have a better picture of the right design engine to start working with.
For example, Unity is really strong when it comes to mobile devices and 2D games. It's a great option for starting out with and getting familiar with design and development.
Unity is still pretty good for 3D but it can't quite compete with Unreal when it comes to high quality graphics.
Why Not Find Out More??
It's a great time to learn about game design and development. There's lots of opportunities with so many top game dev companies located in Ireland.
If you want to pick up some valuable skills we run several development and design courses. Please drop us a short email for more information or even better pop along to an open day! You'll have to chance to check out the facilities and chat with our team as well as some students.
[openday]
FOLLOW US