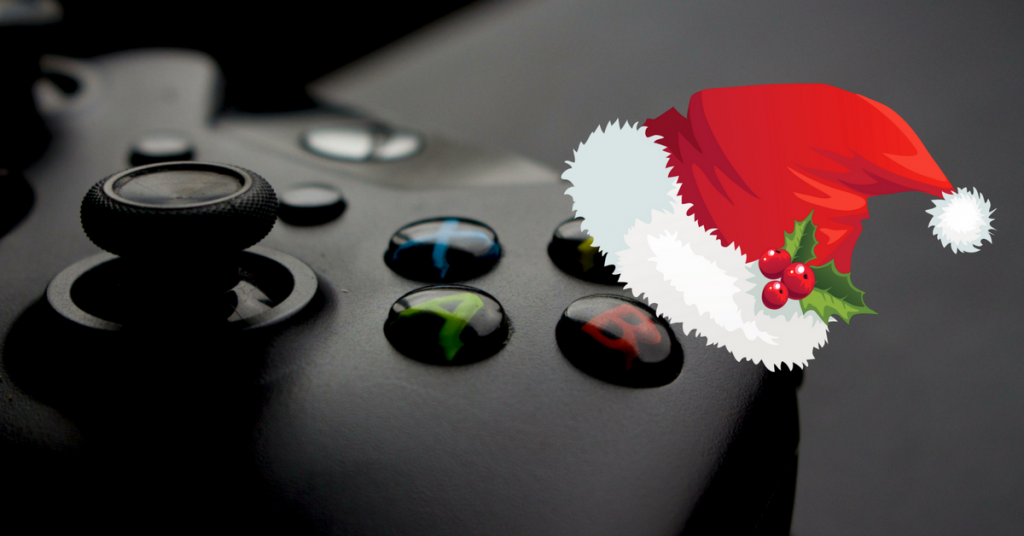 Tis the season to be jolly – well it is if you or your buddies are gamers, with shops and online stores packed full of fun consoles, gizmos and games right now. However, if you are buying gifts for gamers, it can be a tricky thing to get right.
At Pulse we're big into game development and love getting our hands on the latest games and products to see what's going on in the market. We sat down with some of our game designer students to do a shortlist of what's hot at the moment. Here's what we came up with!
Consoles

Sony and Microsoft have been battling it out for years to hold the coveted top spot in the console world. Things are still neck and neck at the moment and Sony's Playstation 4 Pro and Microsoft's Xbox One S are the latest additions in the product line. Both provide 4K video content so the visual quality is pretty impressive.
If you want to pick one of these up, your local Gamestop or Argos are two good places to look. A good tip is to keep an eye on their bundle packages, sometimes you can find a bargain!
For the retro gamer Nintendo has released a Mini NES, a reboot of the 1985 hit! These things are like gold dust though so you might be waiting a while to get one!
VIRTUAL REALITY (VR)

VR is becoming way more advanced and two awesome products are the HTC Vive and Sony PlayStation VR.
Both of these VR devices push the boundaries in terms of game design and development and they have nearly unlimited potential. When a gamer straps on a VR headset they are immersed in a completely 3D interactive environment. You can walk around and freely explore virtual worlds. This is a new kind of medium for game designers so we can expect the games to get even more exciting in the coming months.
You can find the HTC Vive in Harvey Norman and the PlayStation VR in Game Stop.
Headphones

Most serious gamers want a good set of headphones. Most games can be played online and  quality headphones with mic can make gaming with people on the other side of the planet a lot more enjoyable.
The Sound Blaster X by Creative are a good set and have powerful drivers for high performance gaming. The mic is high spec and provides excellent clarity.
A little bit more expensive are both the Gear Duel and the Turtle Beach Elite Pro but both have amazing performance and make excellent gifts for gamers.
Gadgets and Gear

Here's a few bits and bobs that are sure to raise a smile across a gamers face!
Lots of people use high performance PC's to get their fill of games and the HyperX Alloy goes down well with any PC. It's a compact keyboard, designed to save space and make first person shooter games much smoother to play.
Know any gamers that love Steam? Then the Steam Controller is ideal for them. Considered one of the finest designed control pads in the market it features include dual trackpads and back grip buttons, a gamers delight!
Alienware make some top gear and this Laptop and Accessories bag is perfect to keep kit safe on the move. The padded bag has several pockets inside to keep all cables and control pads protected.
Game Designer Skills
Maybe your gaming pals would like to learn a little more about being a game designer and what it takes to make a great game? We provide both full time and part time game design courses as well as short intro to game development courses in Dublin and Galway.
If you want to learn more why not pop along to one of our open events with your buddies and have a chat with the team here at Pulse?
[openday]
FOLLOW US